pho·​to·​in·​duced
ˌfō-tō-in-ˈdüst
: induced by the action of light
photoinduction
ˌfō-tō-in-ˈdək-shən
noun
photoinductive
ˌfō-tō-in-ˈdək-tiv
adjective
Example Sentences
Recent Examples on the Web
David Hsieh, a condensed matter physicist at the California Institute of Technology, creates photoinduced superconductivity in a type of material (known as a Mott insulator) that becomes insulating at very cold temperatures.
Neil Savage, Scientific American, 8 May 2018
These example sentences are selected automatically from various online news sources to reflect current usage of the word 'photoinduced.' Views expressed in the examples do not represent the opinion of Merriam-Webster or its editors. Send us feedback.
---
The Great British Vocabulary Quiz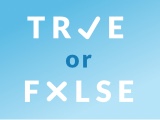 Test your knowledge - and maybe learn something along the way.
TAKE THE QUIZ