Definition of peel
(Entry 1 of 4)
1
: to strip off an outer layer of
peel

an orange
2
: to remove by stripping
peel

the label off the can
1
a
: to come off in sheets or scales
The paint is

peeling

.
b
: to lose an outer layer (as of skin)
His face is

peeling

.
2
: to take off one's clothes
it got hotter … you had to

peel

to get relief
— L. M. Uris
3
: to break away from a group or formation
—
often used with off
Like corals, the branches of sponges can

peel

off and reestablish themselves as new colonies. Natural History
Definition of peel (Entry 2 of 4)
1
: the skin or rind of a fruit or vegetable
banana/lemon/potato

peels
2
: a thin layer of organic material that is embedded in a film of collodion and stripped from the surface of an object (such as a plant fossil) for microscopic study
Definition of peel (Entry 3 of 4)
: a usually long-handled spade-shaped instrument that is used chiefly by bakers for getting something (such as bread or pies) into or out of the oven
Definition of peel (Entry 4 of 4)
: a medieval small massive fortified tower along the Scottish-English border
— called also peel tower
Name That Food
Name these cookies!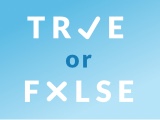 Test your knowledge - and maybe learn something along the way.
TAKE THE QUIZ