Is it
neither
nor or neither or?: Usage Guide
Although use with or is neither archaic nor wrong, neither is usually followed by nor. A few commentators think that neither must be limited in reference to two, but reference to more than two has been quite common for several hundred years.
rigid enforcement of antique decorum will help neither language, literature, nor literati
James Sledd
: not the one or the other of two or more
Does
neither
take a singular or plural verb?: Usage Guide
Some commentators insist that neither must be used with a singular verb. It generally is, but especially when a prepositional phrase intervenes between it and the verb, a plural verb is quite common.
neither of those ideal solutions are in sight
C. P. Snow
Example Sentences
Pronoun
"Which one do you want?" "Neither, thanks."
Neither of them dances well.
There are two flashlights, neither of which works.
Adjective
"Which answer is correct?" "Neither one."
Recent Examples on the Web
Conjunction
Neither this Denver attorney nor Gaia's Garden has returned a request for comment.
Emma Gannon, The Cannabist, 9 May 2017
Neither the communications director nor the CEO of the American Wind Energy Association, which spends more than $20 million per year promoting wind power, would comment on the rural opposition to wind turbines.
Robert Bryce, Twin Cities, 11 Apr. 2017
Neither the PUC nor the Legislature has a clear path to step in and amend the agreement in a way that would protect ratepayers from an IRS ruling.
Mercury News Editorial Board, The Mercury News, 9 Feb. 2017
Adverb
Cordesman warns that Afghanistan's overall economic decline didn't begin with the Taliban's return to power, and neither did the country's reliance on foreign aid.
Brent Swails, CNN, 15 Aug. 2022
And neither did other Chicago police detectives involved in the case.
Chicago Tribune, 29 Sep. 2022
Just as emotional awareness never moves in a straight line, neither do the plots of these fantastically upsetting books.
Catherine Lacey, The Atlantic, 19 Sep. 2022
Teslas are neither cheap nor easy to get these days, but the Model Y is still finding its way into lots of American driveways.
Joey Capparella, Car and Driver, 7 Apr. 2022
But Keshi stresses his tattoos are neither all for others' enjoyment nor a mesmerizing marketing ploy of sorts.
Devon Abelman, Allure, 25 Mar. 2022
In other words, only beneficiaries that could receive amounts in trust that are neither contingent upon, nor delayed until, the death of another trust beneficiary (Tier I Beneficiaries) must be taken into account.
Alan Gassman, Forbes, 18 Mar. 2022
It's a weird miss, too, because Samsung has been including UWB in its phones but hasn't yet done much to take advantage of that radio (and neither, it should be said, has Apple).
Dieter Bohn, The Verge, 14 Jan. 2021
The law firm that represents the city did not respond, and neither did two former police chiefs.
Tim Stelloh, NBC News, 6 Aug. 2022
See More
Which of the following best describes an easily irritated person?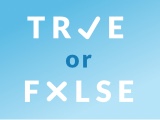 Test your knowledge - and maybe learn something along the way.
TAKE THE QUIZ