nec·​ro·​man·​cy
ˈne-krə-ˌman(t)-sē
1
: conjuration (see

conjure

sense 2a

) of the spirits of the dead for purposes of magically revealing the future or influencing the course of events
necromancer
ˈne-krə-ˌman(t)-sər
noun
necromantic
ˌne-krə-ˈman-tik
adjective
necromantically
ˌne-krə-ˈman-ti-k(ə-)lē
adverb
Example Sentences
The town accused her of witchcraft and necromancy. in the conjuring of the souls of the dead, necromancy seemed to offer human beings a means of exerting some control over an uncertain world
Recent Examples on the Web
Superstition is seen, luminous in its ineradicability, in a little book of necromancy, which is widely studied in Teutonic tenements.
Robert Shackleton, Harper's Magazine , 25 May 2022
The Briarwoods are also really into necromancy and a secret cult, and Vox Machina must prevent them from completing a dangerous ritual that would endanger everyone in the kingdom.
Jennifer Ouellette, Ars Technica, 12 Jan. 2022
The most recent entry into the Arkham Files is something of a real life case of necromancy.
Rob Wieland, Forbes, 28 Oct. 2021
Glint manages to unearth that the Headless Ones are probably linked to Nokris and his necromancy, raising Hive from the dead without the aid of Ghosts like Guardians have.
Paul Tassi, Forbes, 14 Oct. 2021
Today a substantial subset of people seem to regard science as the equivalent of necromancy or alchemy, or, like, Rumpelstiltskin.
Washington Post, 10 Sep. 2021
The hearing delved into originalism, the Founding Fathers, King George III and even necromancy.
Petra Cahill, NBC News, 5 Dec. 2019
The Nightsisters The Nightsisters, first introduced in season 3 of Star Wars: The Clone Wars, were a coven of witches who reside on the planet Dathomir and use the Force to practice magic, including illusion and necromancy.
Nick Romano, EW.com, 21 Nov. 2019
In other words, the Bunnies fail both literally, within their necromancy, and metaphorically, within their writing, to bring their characters to life.
Hermione Hoby, The New Yorker, 3 July 2019
See More
---
Commonly Confused Words Quiz
I went to the ______ store to buy a birthday card.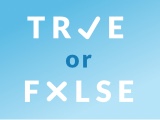 Test your knowledge - and maybe learn something along the way.
TAKE THE QUIZ