1
a
: the use of sorcery or magic
b
: communication with the devil or with a familiar
2
: an irresistible influence or fascination
3
a
: rituals and practices that incorporate belief in magic and that are associated especially with neo-pagan traditions and religions (such as Wicca)
Practitioners of Wicca … use the tools … such as the broom (a purifying symbol), the wand, candles, crystals and the knife …. They refer to their practices as

witchcraft

…
— Lesley Wright
b
or less commonly
Witchcraft
: a tradition or religion that involves the practice of witchcraft
Feminist

witchcraft

sees women's oppression and environmental abuse, which they argue are intimately linked, as firmly rooted in patriarchal religions.
— Wendy Griffin
Wicca, which emerged in the 1940s in England, is the original form of modern Pagan

Witchcraft

.
— Meg Yardley
Name That Color
Name that color: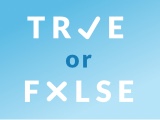 Test your knowledge - and maybe learn something along the way.
TAKE THE QUIZ