Synonyms of manage
2
: to direct the professional career of
an agency that

manages

entertainers
4
: to work upon or try to alter for a purpose
1
: to achieve one's purpose
He managed only by careful planning.
2
a
: to direct or carry on business or affairs
also
: to direct a baseball team
b
: to admit of being carried on
1
a
: the schooling or handling of a horse
c
archaic
: the action and paces of a trained riding horse
Example Sentences
Verb
The business is managed by the owner's daughter.
The company is badly managed.
When she managed the department, we never missed a deadline.
He manages his own finances.
an agency that manages entertainers
He is skillful in managing horses.
There's enough food if we manage it well.
We need to do a better job of managing our natural resources.
See More
Recent Examples on the Web
Verb
Changing your money habits is hard, especially if you were never properly taught how to manage your finances.
—
Abigail Bailey, Good Housekeeping, 22 Mar. 2023
These are absolutely critical skills that the leader of a municipality must have in order to effectively manage a community.
—
Alex Groth, Journal Sentinel, 22 Mar. 2023
Reagan's other target was UC President Clark Kerr, a liberal educator of nationwide renown who had been the architect of the master plan but had been unable to figure out how to peacefully manage the Berkeley unrest.
—
Michael Hiltzik, Los Angeles Times, 22 Mar. 2023
Toney left in February to coach the position for the Arizona Cardinals, fulfilling his NFL dream and allowing Raymond to manage all the pieces on the back end.
—
Edgar Thompson, Orlando Sentinel, 22 Mar. 2023
The federal government plans to hire government contractors to manage the system.
—
Shira Stein, San Francisco Chronicle, 22 Mar. 2023
If part of the magic comes from having a human in the loop to manage what seems like (but probably aren't) relatively simple human-robot interactions, turning that into effective autonomy could be a real challenge.
—
IEEE Spectrum, 22 Mar. 2023
The Feld family continued to manage the circus after it was sold to Mattel in 1971.
—
Haadiza Ogwude, The Enquirer, 22 Mar. 2023
At Michigan, Shuman said, there are multiple pharmacists whose full-time jobs are to manage drug shortages.
—
Jen Christensen, CNN, 22 Mar. 2023
Noun
Consider how to self-manage to be cognitively and emotionally agile.
—
Jacqueline Ashley, Forbes, 7 Mar. 2023
Joy Organics Organic CBD Gummies Joy Organics Organic CBD Gummies are a great way to take your daily dose of CBD in a tasty and easy-to-manage way.
—
Amber Smith, Discover Magazine, 28 Feb. 2023
In a centralized operating model, teams are organized to handle specific detailed workstreams, while automation and AI technology manage rote administrative tasks.
—
Tyler Christiansen, Forbes, 26 Jan. 2023
The sequence of legal mechanic for the changeover was outlined by Mac C. Taylor, manage of the Vista Chamber of Commerce and secretary of the Vista Incorporation Group, the citizen organization that spearheaded the campaign.
—
Scott Boyles, San Diego Union-Tribune, 15 Jan. 2023
So, how did a relatively young and small New York financial research firm manage to bring the Adani juggernaut to a juddering halt?
—
Diksha Madhok, CNN, 31 Jan. 2023
Catherine Parsekian manage to inject a few arms, others take notice and get their triceps ready as well.
—
USA Today, 13 Jan. 2023
Between their day jobs (Mitchell is an operations manage, Seagle is an engineer), brewing beer and operating the business, time off was rare.
—
Marc Bona, cleveland, 8 Dec. 2022
Her spare Friday also gives her the flexibility to stage-manage cabaret and circus shows and festivals.
—
Shafi Musaddique, The Christian Science Monitor, 28 Sep. 2022
See More
Last Updated:
- Updated example sentences
hot take or cold shoulder?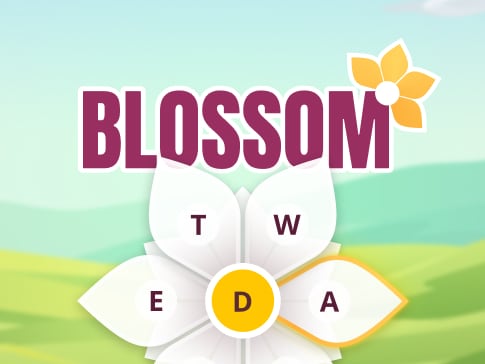 Can you make 12 words with 7 letters?
PLAY