Definition of mammoth
(Entry 1 of 2)
1
: any of a genus (Mammuthus) of extinct Pleistocene mammals of the elephant family distinguished from recent elephants by highly ridged molars, usually large size, very long tusks that curve upward, and well-developed body hair
2
: something immense of its kind the company is a

mammoth

of the industry
Definition of mammoth (Entry 2 of 2)
Synonyms & Antonyms for mammoth
Synonyms: Noun
Synonyms: Adjective
Antonyms: Noun
Antonyms: Adjective
Visit the Thesaurus for More
Choose the Right Synonym for mammoth
Adjective
enormous, immense, huge, vast, gigantic, colossal, mammoth mean exceedingly large. enormous and immense both suggest an exceeding of all ordinary bounds in size or amount or degree, but enormous often adds an implication of abnormality or monstrousness. an enormous expense an immense shopping mall huge commonly suggests an immensity of bulk or amount. incurred a huge debt vast usually suggests immensity of extent. the vast Russian steppes gigantic stresses the contrast with the size of others of the same kind. a gigantic sports stadium colossal applies especially to a human creation of stupendous or incredible dimensions. a colossal statue of Lincoln mammoth suggests both hugeness and ponderousness of bulk. a mammoth boulder
Examples of mammoth in a Sentence
Noun
even as sport-utility vehicles go, that one is a mammoth
Adjective
Renovating the house is a mammoth undertaking.
a mammoth book with color plates of birds native to North America
See More
Recent Examples on the Web: Noun
The loss of large animals like mammoths, mastodons and giant ground sloths has been somewhat evenly spread over all the continents — except Africa, which has lost less than 20% of its large animals.
— Anchorage Daily News, "What killed the world's giants?," 23 Nov. 2019
Will Angelenos appreciate the feel of a Lake Pit without its mammoths?
— Los Angeles Times, "Three design teams propose La Brea Tar Pits revamp. The mammoth's future? Uncertain," 26 Aug. 2019
Water that flowed year-round, instead of freezing, would have drawn people, mammoths, and other animals to the area.
— Kiona N. Smith, Ars Technica, "People built bone circles at the edge of ice sheets, and we don't know why," 23 Mar. 2020
Beginning 100,000 years ago, during the Late Pleistocene, a wave of extinctions claimed large animals throughout the world: mammoths in Eurasia, horses and giant sloths in the Americas and a bestiary of giant marsupials in Australia.
— Asher Elbein, New York Times, "Pablo Escobar's Hippos Fill a Hole Left Since Ice Age Extinctions," 26 Mar. 2020
Other species, such as cave bears and mammoths, show the same pattern of divergence and later mixing, says population geneticist Pontus Skoglund of the Francis Crick Institute in London.
— Ann Gibbons, Science | AAAS, "Mysterious 'ghost' populations had multiple trysts with human ancestors," 20 Feb. 2020
Lynch and the other researchers were able to come up with their conclusions by sequencing the DNA of the mammoths found on Wrangel Island and comparing them to two other mammoth groups that lived during that time.
— Fox News, "Woolly mammoths had a horrible and miserable end, study says," 11 Feb. 2020
Previous research in 2017 identified genomic defects that likely had a detrimental effect on the Wrangel Island mammoths.
— Ashley Strickland, CNN, "Inbreeding among the last woolly mammoths may have led to extinction," 11 Feb. 2020
The mammoths aren't enough to keep Gusev in the countryside, however.
— Anton Troianovski, Chris Mooney, Anchorage Daily News, "In fast-thawing Siberia, radical climate change is warping the earth beneath the feet of millions," 4 Oct. 2019
Recent Examples on the Web: Adjective
Chinese authorities rapidly expanded a mammoth quarantine effort aimed at containing a deadly contagion on January 24 to 13 cities and a staggering 41 million people, as nervous residents were checked for fevers and the death toll climbed.
— Eric Cheung, CNN, "This is where Wuhan coronavirus cases have been confirmed worldwide," 29 Jan. 2020
Still, investors and bankers expect that next year will be even busier than 2018 with several mammoth companies planning IPOs, including Uber Technologies Inc., Lyft Inc., and Slack Technologies Inc., The Wall Street Journal has reported.
— Maureen Farrell, WSJ, "Tencent Music Rises in Trading Debut," 12 Dec. 2018
Despite the mammoth undertaking, most of the changes have been barely perceptible to viewers.
— Brian Stelter, CNN, "CBS News gets first-hand experience with coronavirus, disrupting its New York operations," 14 Mar. 2020
Construction is expected to start next week on a mammoth mining project in Tuscaloosa County expected to more than double the mining company's production capacity.
— William Thornton | Wthornton@al.com, al, "New Alabama mammoth mine project long in the making," 1 Mar. 2020
Rob Zangardi and Mariel Haenn, the styling team to Lopez, talked exclusively to The Hollywood Reporter about the mammoth undertaking of dressing the Latin superstar and her 130 dancers.
— Rachel Marlowe, The Hollywood Reporter, "Super Bowl: Jennifer Lopez Stuns in Versace With Political Flag Statement, 27K Crystals and Sequins," 3 Feb. 2020
Oregon law gives small communities the sole responsibility to grant such local property tax breaks, even for mammoth projects like this one.
— Mike Rogoway, oregonlive, "Oregon law puts small towns in a bind when big tech demands huge tax breaks," 25 Oct. 2019
Transit officials said Monday that workers are on track to complete the mammoth platform reconstruction project on the stations south of Reagan National Airport as planned.
— Washington Post, "Metro stations shuttered in summerlong shutdown will reopen on time, officials say," 23 Aug. 2019
The governor announced plans to convert a mammoth New York City convention center into a hospital with 1,000 beds.
— Adam Gellerand Lori Hinnant, BostonGlobe.com, "More than 1.5 billion globally told to stay home to avoid virus," 23 Mar. 2020
See More
First Known Use of mammoth
Noun
1706, in the meaning defined at sense 1
Adjective
1801, in the meaning defined above
History and Etymology for mammoth
Noun
borrowed from Dutch mammut, mammuth, borrowed from 17th-century Russian mamant, probably borrowed from a presumed compound in Mansi (Finno-Ugric language of western Siberia), in modern dialects māŋ-āńt, mē̮ŋ-ońt, mā͔ŋ-ont, mā͔ŋ-ā͔ńt, literally, "earth horn," referring to tusks of the wooly mammoth (Mammuthus primigenius) found in arctic and subarctic Siberia
Note: The Russian word mamant, later mamont "mammoth" is first attested as a component of the possessive adjective mamantovŭ, occurring in the phrases mamantova kostĭ "mammoth bone" (1578, in the account books of the Antonievo-Sijskij Monastery in the far north of European Russia) and rogŭ mamantovŭ "mammoth horn" (1609, in a list of Siberian exports). The earliest known Western European reflection of this phrase is apparently in communications from employees of the London-based Muscovy Company. Richard Finch, a member of an expedition to the Pechora River in 1611, wrote in a letter to the company that "…being at Pechora [Pustozersk], Oust Zilma, or any of those parts, there is in the Winter time to bee had among the Samoyeds, Elephants teeth, which they sell in pieces according as they get it, and not by weight…It is called in Russe, Mamanta Kaost" (Purchas His Pilgrimes…The Third Part, London, 1625, pp. 537-38). A more detailed definition is found in a glossary of Russian words collected by Richard James (1591-1638), chaplain to an English embassy to Muscovy, who spent the winter of 1618-19 at Kholmogory, inland from Arkhangel'sk on the White Sea: "maimanto, as they say a sea eleφant, which is never seene, but according to the Samȣites [Samoyeds] he workes himself under grownde and so they finde his teeth or bones in Pechore and Nova Zemla, of which they make table men [chess pieces] in Russia" (B.A. Larin, Russko-anglijskij slovar'-dnevnik Ričarda Džemsa (1618-1619 gg.), Leningrad, 1959, pp. 181-82). Neither of these attestations had any impact on later scientific discourse on the mammoth, or the future of the word in English; James' word book, an important source for early modern spoken Russian, was scarcely known before the 20th century, and not published in its entirety until 1959. More influential were forms somehow transmitted without the n, which first appear in the writing of the Dutch statesman and scholar Nicolaas Witsen (1641-1717). Witsen visited Russia in 1664-65, reaching Moscow, but not the regions where mammoth tusks were found, and the identity of his informant is uncertain. He rendered mamantova kostĭ as Mammotekoos in an incidental reference in his work on shipbuilding (Aeloude en hedendaegsche scheeps-bouw en bestier, Amsterdam, 1671; 2nd edition, 1690). He describes how, on the banks of rivers "in a certain region of Muscovy" ("in zeeker Moskovisch gewest"), waters would expose "heavy tusks, which people judged to be from elephants, washed there at the time of the Deluge and covered with earth; they were called Mammotekoos by the Russians, Mammot meaning in Russian a large terrible beast and koos bone" ("swaere tanden, die men oordeelt van Olifanten te zijn, ten tijde des zuntvloets daar gespoelt en met aerde overstolpt : zy worden by de Russen Mammotekoos genaemt, Mammot is gesegt op Rus een groot vervaerlijck dier en voos [i.e., koos] been" [p. 3]). Witsen added much more information in Noord en Oost Tartarye (1692), a massive compilation on the geography and history of Inner Eurasia; the words are now rendered Mammout and Mammouttekoos, and the tusks reported to have been found most often on the Ob' River in Siberia and the sea coasts ("Aen de Oby en Zee-kusten worden ze 't meest gevonden…"). Witsen's books had very limited circulation. This was not the case, however, with the report of another traveler, the Holstein-born merchant and entrepreneur Evert Ysbrants Ides (1657-1712 or 13), who traversed Siberia in 1692-93 as part of a trade mission to China sent by the Russian tsar Peter. Ides is presumed to have accompanied the tsar to Amsterdam in 1697-98. There, under the auspices, and perhaps editorship, of Witsen, his account of the journey became the book Driejaarige Reize naar China, published in 1704; translations soon appeared in English (1706) and German (1707). Ides spelled the word mammut and mammuth—the latter, adopted in the English translation, most likely the source of the th spelling in English. The ulterior origin of Russian mamant, mamont has provoked much discussion, summarized in Marek Stachowski's article "Das Wort Mammut in etymologischen Wörterbüchern," Folia Orientalia, vol. 36 (2000), pp. 301-14. The Mansi etymology above was first proposed by Michel Heaney, "The Implications of Richard James's maimanto," Oxford Slavonic Papers, vol. 9 (1976), pp. 102-09; it was amplified and corrected by the Uralic specialist Evgenij Xelimskij (Eugene Helimski) in "Rossica: ètimologičeskie zametki," Issledovanija po istoričeskoj grammatike i leksikologii, Moscow, 1990, pp. 30-42. Note that the proposed Mansi compound would exactly parallel the compound jǡ-n'ǡ͔mt "mammoth tusk," literally "land horn," in the Samoyedic language Nenets.
Adjective
derivative of mammoth entry 1
Learn More about mammoth
Time Traveler for mammoth
The first known use of mammoth was in 1706
Cite this Entry
"Mammoth." Merriam-Webster.com Dictionary, Merriam-Webster, https://www.merriam-webster.com/dictionary/mammoth. Accessed 25 May. 2020.
More Definitions for mammoth
English Language Learners Definition of mammoth
(Entry 1 of 2)
: a type of large, hairy elephant that lived in ancient times and that had very long tusks that curved upward
: something that is very large
Kids Definition of mammoth
(Entry 1 of 2)
: a very large hairy extinct elephant with long tusks that curve upward
Kids Definition of mammoth (Entry 2 of 2)
Comments on mammoth
What made you want to look up mammoth? Please tell us where you read or heard it (including the quote, if possible).
Obscure Shapes
Something that is ooid is shaped like: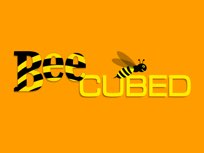 Test Your Knowledge - and learn some interesting things along the way.
TAKE THE QUIZ
Words at Play
Ask the Editors