Definition of curb
(Entry 1 of 2)
1
a
or British
kerb
: an edging (as of concrete) built along a street to form part of a gutter
They sat on the

curb

eating their ice cream.
— see also

kick to the curb
b
[from the fact that it originally transacted its business on the street]
: a market for trading in securities not listed on a stock exchange
c
: a raised edge or margin to strengthen or confine
d
: an enclosing frame, border, or edging
b
: a bit that exerts severe pressure on a horse's jaws
also
: the chain or strap attached to it — see bit illustration
Definition of curb (Entry 2 of 2)
1
: to furnish with a curb
2
: to check or control with or as if with a curb
trying to

curb

her curiosity
3
: to lead (a dog) to a suitable place (such as a gutter) for defecation
Eponyms: Words Named After People
What is the best definition of boycott?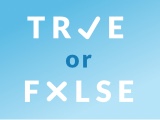 Test your knowledge - and maybe learn something along the way.
TAKE THE QUIZ