Definition of immunization
: the act of making someone or something immune or the state of being immune : the act or result of immunizing someone or something: such as
a
: the production of immunity in a living organism against a disease or pathogenic agent
The plasmids used for

immunization

have been altered to carry genes specifying one or more antigenic proteins normally made by a selected pathogen …
— David B. Weiner et al.
also
: treatment (as by vaccination) for the purpose of making an organism immune to a disease or pathogenic agent : the administration of an immune-producing substance
Measles is the single most infectious common disease—one person with measles who blunders into a crowded room will give it to almost everyone. If there were no

immunization

, measles would be universal.
— Wayne Biddle
Those benefits can include preventive care, such as annual physicals,

immunizations

, and well-baby visits.
— Consumer Reports
b
: the providing of protection or exemption from something harmful or unwanted (such as legal action)
immunization

from liability
The Interior Department is negotiating with other private landowners to extend similar

immunization

from prosecution to those who agree to avoid activities that might hurt the bird's chances of survival.
— Ken Miller
Eponyms: Words Named After People
What is the best definition of boycott?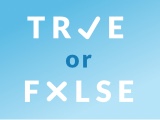 Test your knowledge - and maybe learn something along the way.
TAKE THE QUIZ