Definition of giant hogweed
: a tall perennial herb (Heracleum mantegazzianum) of the carrot family native to the Caucasus that has a hollow, usually purple-blotched stem which can reach a height of 15 to 20 feet (4.6 to 6.1 meters) and white-flowered umbels arranged in flat-topped clusters usually over 2.5 feet (0.8 meters) in diameter and that produces an irritating sap that causes severe rashes and blistering
Note: The giant hogweed has become invasive in Canada and the U.S. after being introduced as an ornamental plant in the early 1900s.
She didn't realize she was planting poison. The plant was

giant hogweed

—a noxious, weed that looks like Queen Anne's lace and can give blistering, oozing rashes to anyone who touches its sap.
— Noreen Gillespie
Giant hogweed

… stands eight feet tall displaying three-foot long coarsely divided leaves and stems crowned with huge parasols of small white flowers.
— Taimi Anderson
— called also cartwheel flower, giant cow parsley, giant cow parsnip, hogsbane
Words Named After People
Namesake of the leotard, Jules Léotard had what profession?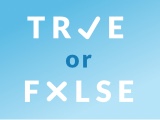 Test your knowledge - and maybe learn something along the way.
TAKE THE QUIZ