Essential Meaning of generate
1
: to produce (something) or cause (something) to be produced
windmills used to generate electricity
generate heat
See More Examples
This business should generate a lot of revenue.
We hope to generate some new ideas at the meeting.
a computer-generated list [=a list that was made by a computer program]
2
: to be the cause of or reason for (something, such as interest or excitement)
His theories have generated a great deal of interest among other scientists.
Her comments have generated a good deal of excitement/controversy.
They have been unable to generate much support for their proposals.
Full Definition of generate
1
: to bring into existence: such as
b
: to originate by a vital, chemical, or physical process :

produce
generate

electricity
2
: to be the cause of (a situation, action, or state of mind)
these stories …

generate

a good deal of psychological suspense
— Atlantic
3
: to define or originate (something, such as a mathematical or linguistic set or structure) by the application of one or more rules or operations
especially
: to trace out (something, such as a curve) by a moving point or to trace out (a surface) by a moving curve
Farm Idioms Quiz
What does 'poke' refer to in the expression 'pig in a poke'?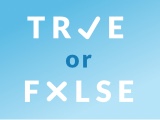 Test your knowledge - and maybe learn something along the way.
TAKE THE QUIZ