Definition of favor
(Entry 1 of 2)
1a(1) : friendly regard shown toward another especially by a superior a politician attempting to keep the favor of the voters
(2) : approving consideration or attention : approbation looked with favor on the enterprise
b : partiality The students naturally showed favor toward their own team.
c archaic : leniency
d archaic : permission
e : popularity The fad lost favor quickly.
3a : gracious kindness also : an act of such kindness did you a favor
b archaic : aid, assistance
c favors plural : effort in one's behalf or interest : attention vying for the king's favor
4a : a token of love (such as a ribbon) usually worn conspicuously
b : a small gift or decorative item given out at a party
c : badge
5a : a special privilege or right granted or conceded granted a favor to a dear friend
b : sexual privileges —usually used in plural
in favor of
1a : in accord or sympathy with
b : to the benefit of : in support of a verdict in favor of the accused
3 : in order to choose : out of preference for turned down the scholarship in favor of a pro career
in one's favor
1 : in one's good graces wanted to get back in the teacher's favor
2 : to one's advantage The judge ruled in our favor.
out of favor
Definition of favor (Entry 2 of 2)
1a : to regard or treat with favor
c : to treat gently or carefully favored her injured leg
2 : to show partiality toward : prefer
3a : to give support or confirmation to : sustain
b : to afford advantages for success to : facilitate good weather favored the outing
4 : to bear a resemblance to he favors his father
having a pattern of small flowers
Get Word of the Day daily email!
Find the Cousins
Which pair shares a common word ancestor?

Test your knowledge - and maybe learn something along the way.
TAKE THE QUIZ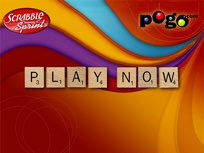 Test Your Knowledge - and learn some interesting things along the way.
TAKE THE QUIZ