Definition of dredge
(Entry 1 of 3)
1a : to dig, gather, or pull out with or as if with a dredge (see dredge entry 2) dredging oysters in the bay —often used with up dredge up silt from the canal bottom
b civil engineering : to deepen (a waterway) with a machine that removes earth usually by buckets on an endless chain or a suction tube : to deepen with a dredge (see dredge entry 2 sense 2)
2 : to bring to light by deep searching —often used with up dredging up memories
1 : to use a dredge dredging for oysters
Definition of dredge (Entry 2 of 3)
Definition of dredge (Entry 3 of 3)
: to coat by sprinkling (as with flour) dredge the chicken in flour The fish is dredged with a cornmeal mixture and fried.
by word of mouth
Get Word of the Day daily email!
Name that Food Quiz
Name these cookies!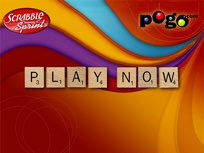 Test Your Knowledge - and learn some interesting things along the way.
TAKE THE QUIZ