Definition of dish
(Entry 1 of 2)
1a : a more or less concave vessel from which food is served
b : the contents of a dish a dish of strawberries
c dishes : all the things (such as plates, utensils, glasses, and pots) that are used to prepare, serve, or eat a meal dishes piled in the sink We washed the dinner dishes.
2a : food prepared in a particular way
b : something one particularly enjoys : cup of tea
3a(1) : any of various shallow concave vessels broadly : anything shallowly concave
(2) : a directional receiver having a concave usually parabolic reflector especially : one used as a microwave or radar antenna
b : the state of being concave or the degree of concavity
4a : something that is favored entertainment that is just his dish
b : an attractive or sexy person
Definition of dish (Entry 2 of 2)
1 : to put (something, such as food for serving) into a dish —often used with up
3 : to make concave like a dish
4 : to disclose or discuss especially publicly dish the dirt
5 : to pass (a basketball) to a teammate —often used with off
1 : gossip also : to disclose private or personal information
2 : to pass a basketball to a teammate —often used with off
playful or foolish behavior
Get Word of the Day daily email!
Autumn Words of the Day 2018
Which is a synonym of fugacious?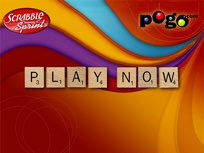 Test Your Knowledge - and learn some interesting things along the way.
TAKE THE QUIZ