Definition of demo
(Entry 1 of 6)
2
a
: an example of a product that is not yet ready to be sold a

demo

version of the software
b
: a recording intended to show off a song or performer to a record producer
demoed
also
demo'd
;
demoing
also
demo'ing
;
demos
Definition of demo (Entry 2 of 6)
1
: to give a demonstration of (something, such as a product or procedure) : to show how (something) works, is prepared, or is done The chef

demoed

everything. His first demo was peeling a carrot.

— Michael Ruhlman

One dealer didn't even have demonstration software; the only thing he could

demo

was the power light. — Video Magazine
2
: to create a demo (see

demo

entry

1

sense 2b

) recording of (a piece of music) … spent three months rehearsing and

demoing

songs for their third album …

— David Fricke
3
: to use (something, such as a product) in order to test its quality or value : to try out (something) The surest way to pick exactly the right ski for your needs is to first narrow your choices to a workable number … and then go out and

demo

three or four pairs to make your final selection.

— Bill Grout
demoed
also
demo'd
;
demoing
also
demo'ing
;
demos
Definition of demo (Entry 3 of 6)
:
demolish
Brick salvaged from a

demoed

fireplace and backyard path make up the new stoop and walkway.
— Natalie Rodriguez
My mom put little masks on me and my brother, gave us goggles and crowbars, and we

demo'd

the walls.
— Matt Damon
Definition of demo (Entry 4 of 6)
Definition of Demo (Entry 5 of 6)
variants:

or before vowels

dem-
Definition of demo- (Entry 6 of 6)
: people : populace : population

demo

graphy

dem

onym
Name that Thing: Flower Edition
Name that flower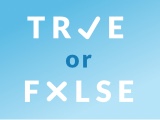 Test your knowledge - and maybe learn something along the way.
TAKE THE QUIZ