demi·​sex·​u·​al
ˌde-mē-ˈsek-sh(ə-)wəl
: feeling sexual attraction towards another person only after establishing an emotional bond with that person
People who identify as

demisexual

only feel sexual attraction to another person if they form a strong emotional bond or connection with them first.
Medical News Today
: a person who feels sexual attraction towards another person only after establishing an emotional bond with that person
Some people under the asexual umbrella may identify as being a

demisexual

and can only experience sexual attraction when they have a … connection with another person.
Amber Leventry
To put it simply,

demisexuals

only like someone once they've formed a strong emotional connection. Then, and only then, can the possibility of sexual attraction arise.
Katie O'Malley and Becky Burgum
Which of the following best describes an easily irritated person?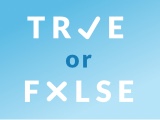 Test your knowledge - and maybe learn something along the way.
TAKE THE QUIZ