Definition of code
(Entry 1 of 2)
1 : a systematic statement of a body of law especially : one given statutory force
2 : a system of principles or rules moral code
3a : a system of signals or symbols for communication
b : a system of symbols (such as letters or numbers) used to represent assigned and often secret meanings
c : coded language : a word or phrase chosen in place of another word or phrase in order to communicate an attitude or meaning without stating it explicitly The strategy also appealed to blue-collar workers in the Northeast and Northwest who were opposed to "forced bussing." This was expressed in code as favoring "law and order" and opposing "crime in the streets."— Elizabeth Drew —usually used with for I hear the word "development" a lot in public speech; politicians and activists use it as code for a lot of things—jobs, health care, a change in leadership.— Sallie TisdaleThis quarter-century of Republican momentum was reversed finally by Bill Clinton, who called himself a "New Democrat," code for "not a liberal."— Joshua Muravchik
5 : instructions for a computer (as within a piece of software) writing code for a new app
Definition of code (Entry 2 of 2)
: to put in or into the form or symbols of a code
1 : to specify the genetic code a gene that codes for a protein
2 : to create or edit computer code She got a job coding for Google.
amusing and light sparring with words
Get Word of the Day daily email!
Late Autumn 2018 Words of the Day Quiz
Which is a synonym of yahoo?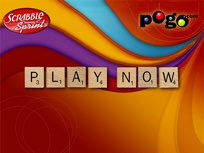 Test Your Knowledge - and learn some interesting things along the way.
TAKE THE QUIZ