Definition of coast
(Entry 1 of 2)
3a : a hill or slope suited to coasting
b : a slide down a slope (as on a sled)
4 often capitalized : the Pacific coast of the U.S.
5 : the immediate area of view —used in the phrase the coast is clear
from coast to coast
: across an entire nation or continent
coasted
;
coasting
;
coasts
Definition of coast (Entry 2 of 2)
1 obsolete : to move along or past the side of : skirt
2 : to sail along the shore of
1a archaic : to travel on land along a coast or along or past the side of something
b : to sail along the shore
2a : to slide, run, or glide downhill by the force of gravity
b : to move along without or as if without further application of propulsive power (as by momentum or gravity)
c : to proceed easily without special application of effort or concern coasted through school —often used with on a company coasting on its good reputation
to make faulty or ineffective
Get Word of the Day daily email!
Find the Cousins
Which pair shares a common word ancestor?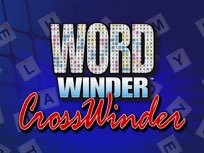 Test Your Knowledge - and learn some interesting things along the way.
TAKE THE QUIZ