chanted
;
chanting
;
chants
Example Sentences
Verb
The crowd began chanting her name.
They chanted "Sara, Sara" until she came back on stage.
Protesters were chanting outside the governor's home.
They were chanting in Arabic.
Priests chanted the Catholic Mass in Latin.
Noun
Our chant was "Peace now, peace now!".
Chant is often used as a form of meditation and prayer.
See More
Recent Examples on the Web
Verb
The group had hoped to chant the World War II-era names at a protest.
Molly Enking, Smithsonian Magazine, 18 Nov. 2022
The Ireicho itself, Hanami continued, references the kakochō, a death register that's placed in Japanese Buddhist temples and brought out during memorials so people can chant the names of the deceased.
Claire Wang, NBC News, 13 Oct. 2022
Mexico fans continue to chant a homophobic slur at opposing goalkeepers and FIFA refuses to impose the kind of substantial penalty – forfeiture of World Cup qualifiers – that would have a meaningful impact.
Nancy Armour, USA TODAY, 10 Oct. 2022
As the choir began to chant, Patrick Lally, who has been attending St. Mary's since 1989 and helps during Mass as a master of ceremonies, could not describe the ...
Evan Myers, National Review, 21 Sep. 2022
Unfortunately a few individuals decided to chant some offensive remarks.
James Crepea | The Oregonian/oregonlive, oregonlive, 19 Sep. 2022
Ma led the crowd to chant the name of the school before resuming their performance.
Serena Puang, BostonGlobe.com, 17 June 2022
Primo quickly has become a fan favorite at the AT&T Center, where fans look for any excuse to chant his name.
Jeff Mcdonald, San Antonio Express-News, 28 Oct. 2021
Last Friday, as massive crowds took to the streets to chant against top officials, a digital barricade of sorts went up between Iran and the world, data showed.
Isabel Debre, BostonGlobe.com, 31 May 2022
Noun
The chant at yesterday's Oregon-BYU game was unacceptable.
Gina Martinez, CBS News, 18 Sep. 2022
One of the early iconic moments is the pounding-on-your-chest chant by Matthew McConaughey.
Neil Senturia, San Diego Union-Tribune, 4 May 2022
The powerful chant of protests erupting across Iran encompasses the demands of Iranian women who have been oppressed and silenced for decades.
Leah Campano, Seventeen, 25 Oct. 2022
The University of Oregon's student section was put under the microscope after some fans yelled an offensive chant during the Oregon Ducks' football game against BYU on Sept. 17.
Shane Hoffmann For The Oregonian/oregonlive, oregonlive, 3 Oct. 2022
The Oregon Ducks and its student section have apologized to BYU fans after they were subjected to an offensive chant during Saturday's football game.
Mark Heim | Mheim@al.com, al, 18 Sep. 2022
The University of Oregon and its student section have issued separate apologies to BYU fans after they were subjected to an offensive chant Saturday at Autzen Stadium.
Kevin Reynolds, The Salt Lake Tribune, 18 Sep. 2022
At the Glastonbury Festival last weekend in southwest England, Phoebe Bridgers led the crowd in an anti-Supreme Court chant.
Samantha Chery, Washington Post, 27 June 2022
The Ecuador game at Soldier Field also was marred by the return of an anti-gay chant in the final minutes that caused Panamanian referee Oliver Vergara to halt the match.
Kevin Baxter, Los Angeles Times, 7 June 2022
See More
Last Updated:
- Updated example sentences
---
Challenging Words You Should Know
Often used to describe "the march of time," what does inexorable mean?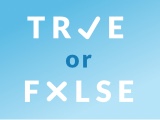 Test your knowledge - and maybe learn something along the way.
TAKE THE QUIZ