: a seasoned pureed condiment usually made from tomatoes
Definition of catch-up (Entry 2 of 4)
: intended to catch up to a theoretical norm or a competitor's accomplishments
Definition of catch-up (Entry 3 of 4)
: the act or fact of catching up or trying to catch up (as with a norm or competitor) had to play catch-up also : an increase intended to achieve catch-up
Definition of catch up (Entry 4 of 4)
1a : to pick up often abruptly the thief caught the purse up and ran
b : ensnare, entangle education has been caught up in a stultifying mythology— N. M. Pusey
c : enthrall the … public was caught up in the car's magic— D. A. Jedlicka
2 : to provide with the latest information catch me up on the news
1a : to travel fast enough to overtake an advance party The soldier ran to catch up with his unit.
b : to reach a state of parity (see parity sense 1) or of being able to cope students who miss class have difficulty catching up
2 : to bring about arrest for illicit activities the police caught up with the thieves
3a : to complete or compensate (see compensate sense 1) for something belatedly catch up on lost sleep
b : to acquire belated information catch up on the news
to clear from alleged fault or guilt
Get Word of the Day daily email!
Difficult Vocab Quiz
Which is a synonym of discomfit?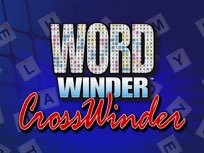 Test Your Knowledge - and learn some interesting things along the way.
TAKE THE QUIZ