1
a
: a sudden, impulsive, and seemingly unmotivated notion or action
Example Sentences
… Montana's "Durum Triangle," where the

caprice

of microclimates has led farmers to complain not of floods but of drought.
Florence Williams, New Republic,

16 Aug. 1999
But Castro has his army and his secret police and a reputation for ferocious

caprice

, and so he can make a whole people dance to his dementias.
Jack Beatty, Atlantic,

January 1987
I'm allowing about ten days between here and the U.S.A. (that may be too much or too little, depending on the

caprice

of the Italian mails).
James Wright,

letter

,

28 May 1979
the caprices of the weather
Employees have complained of being at the mercy of the manager's every whim and caprice.
policy changes that seem to be motivated by nothing more than caprice
See More
Recent Examples on the Web
That their longing becomes nearly tactile — symbolized by a survivalist caprice — confirms this brief film's great aesthetic feat.
Armond White, National Review, 12 Oct. 2022
The caprice of the weather, the mysteries of life and death, and such, have always cried out for explanations.
Steve West, Sun Sentinel, 29 Sep. 2022
Other minor and major dramas are established among the characters, with Densmore's caprice at the center.
John Warner, Chicago Tribune, 24 Sep. 2022
She may at any moment by the caprice of fate be summoned to the most exalted position in the greatest Commonwealth in the world.
Alison Fishburn, Longreads, 17 Sep. 2022
Frank himself often seems confused by the caprice of the world around him, which frequently punishes him for breaking its rules.
Sam Thielman, The New Yorker, 9 Aug. 2022
Deviation from the letter of the Rule wasn't seen as activism or caprice, as with modern laws, but wise discretion.
Timothy Farrington, WSJ, 9 Aug. 2022
Schiaparelli's story has the sound of a Surrealist caprice.
Jonathon Keats, Forbes, 11 July 2022
And if geographic authenticity and visual caprice occasionally upstage the real story of its heroine?
Daniel Fienberg, The Hollywood Reporter, 18 May 2022
See More
Last Updated:
- Updated example sentences
Which of the following best describes an easily irritated person?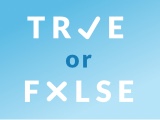 Test your knowledge - and maybe learn something along the way.
TAKE THE QUIZ