Synonyms of bell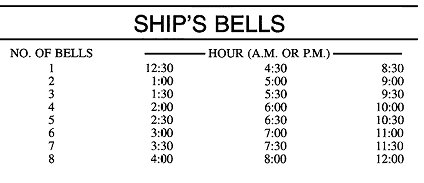 2
: to flare the end of (something, such as a tube) into the shape of a bell
: to make a resonant bellowing or baying sound
the wild buck

bells

from ferny brake
—
Sir Walter Scott
Example Sentences
Recent Examples on the Web
Verb
In addition to advocating for human rights, Rodriguez is also eco-conscious, ringing the alarm bells about protecting forests and farmers via her partnership with the Rainforest Alliance.
—
Angelique Jackson, Variety, 4 Apr. 2023
But who among them is willing to bell the cat?
—
Jay Nordlinger, National Review, 5 Oct. 2020
Noun
Crown Prince Hussein and Princess Rajwa of Jordan tied the knot before changing outfits for an evening banquet Royal wedding bells are ringing in Jordan!
—
Janine Henni, Peoplemag, 1 June 2023
What is clear now is that the alarm bells are ringing for crypto's future in the U.S. Other countries have seized this opportunity as America clamps down, with potential long-term consequences industry across the globe.
—
Kristin Smith, Fortune Crypto, 25 May 2023
The servers could walk right up to the door and ring the bell.
—
Shawn Tully, Fortune, 17 May 2023
Stunning crochet detailing down the front and around the edges of this dress looks delicate and timeless, and wide bell sleeves and a deep V-neck cut add to the bohemian vibe of the cover-up.
—
Merrell Readman, Travel + Leisure, 14 May 2023
These developments, however, are not the core of the problem, no matter that the alarm bells are ringing, because big companies no longer wish to list in London and at the tail end of the exchange's offering, Alternative Investment Market (AIM) companies are dropping off like flies.
—
Clem Chambers, Forbes, 4 May 2023
For more info: American Heritage Museum, Hudson, Mass. National Museum of the U.S. Air Force, Wright-Patterson Air Force Base, Ohio Campane Marinelli, in southern Italy, is one of the oldest bell foundries in the world.
—
David Morgan, CBS News, 27 Apr. 2023
In their first-quarter earnings calls after the bell yesterday (April 25), Alphabet, Google's parent company, and Microsoft both anchored their conversation around AI and, as a result, the future of search.
—
Ananya Bhattacharya, Quartz, 26 Apr. 2023
Her essay explores sounds, how sound remembered can never be exact, how the bells of Notre Dame can never sound the same again, how her father's voice can't be identical to that recording, or her memory of the recording.
—
Claire Hodgdon, Longreads, 25 Apr. 2023
See More