biology
: any of a domain (Bacteria) (see

domain

sense 8

) of chiefly round, spiral, or rod-shaped single-celled prokaryotic microorganisms that typically live in soil, water, organic matter, or the bodies of plants and animals, that make their own food especially from sunlight or are saprophytic or parasitic, are often motile by means of flagella, reproduce especially by binary fission, and include many important pathogens
broadly
:
prokaryote
Note: Bacteria lack a nuclear membrane or membrane-bound organelles and are categorized as gram-positive or gram-negative when a cell wall is present. While many bacteria are aerobic requiring the presence of oxygen to survive, others are anaerobic and are able to survive only in the absence of oxygen.
— compare

archaea

,

eukaryote
to corrupt or become corrupted
Get Word of the Day daily email!
A Green Quiz
What is the best definition of green-eyed monster?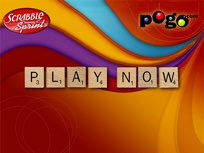 Test Your Knowledge - and learn some interesting things along the way.
TAKE THE QUIZ