any·​where
ˈe-nē-ˌ(h)wer
Example Sentences
Adverb
This type of plant can grow just about anywhere.
It's a small camera that you can take practically anywhere.
They gave her permission to go anywhere she wanted to.
This kind of thing could happen anywhere.
You can sit anywhere you like.
He seems to be at home anywhere in the world.
I can't find my keys anywhere.
They produce some of the finest wines made anywhere.
He never walks anywhere. He always drives.
I'll take you anywhere you want to go.
See More
Recent Examples on the Web
Adverb
Car loans are typically available in twelve-month increments and can last anywhere from two to eight years.
Elizabeth Rivelli, Car and Driver, 15 Nov. 2022
The post also claims that not a single incumbent Democrat lost anywhere, and that ballot splitting doesn't happen in reality and is evidence of fraud.
Sudiksha Kochi, USA TODAY, 15 Nov. 2022
Get up close to your pets with 4x digital zoom and talk to your pet from anywhere with the convenient two-way audio.
Jamie Spain, Good Housekeeping, 15 Nov. 2022
Like private companies, the value of cryptocurrencies can be placed anywhere.
Michael Hiltzik, Los Angeles Times, 14 Nov. 2022
Twitter's vice president of real estate, Tracy Hawkins, disagreed with his calculation however, saying attendance was much higher—anywhere from 20% to 50% in the offices.
Christiaan Hetzner, Fortune, 14 Nov. 2022
Bonsai apprenticeships could last anywhere between five and ten years.
Robert Moor, The New Yorker, 14 Nov. 2022
The pup's works sell via @ivykitetheaussie on Instagram, fetching anywhere from $50 to $500, with all proceeds going to various charities.
Kate Hogan, Peoplemag, 14 Nov. 2022
Any time, anywhere With the Patriots and Jets off, a lot of local eyes were focused the Vikings-Bills game Sunday.
Jim Mcbride, BostonGlobe.com, 14 Nov. 2022
Noun
In other words, the go-anywhere vessel can get you around the globe quickly.
Rachel Cormack, Robb Report, 12 Sep. 2022
Ellison's plans, given the work-from-anywhere culture enabled by Zoom and the cloud, there's enough fear of rich flight that some Democrats are pushing hard for the return of a full deduction for state and local taxes.
Sarah Hansen, Forbes, 10 Apr. 2021
The Times uncovered everything from a work-from-anywhere program, to free online philosophy classes.
Justin Ray, Los Angeles Times, 18 Nov. 2021
To give true go-anywhere capability, the stock ride height has been beefed up by Emu shocks and Warn hubs.
Rachel Cormack, Robb Report, 26 July 2021
The data now proves it: the work-from-anywhere/work-from-home model works, and has passed its most crucial test ever, bringing organizations through the Covid crisis and now a key productivity strategy for the workplace of the 2020s.
Joe Mckendrick, Forbes, 30 May 2021
One of the greatest worries about the work-from-anywhere/work-from-home movement was that things were rushed, and that productivity momentum was lost.
Joe Mckendrick, Forbes, 28 Feb. 2021
In loads of colors and prints, this is your throw-on-and-go-anywhere option.
Elizabeth Wallace, CNN Underscored, 8 Sep. 2020
Wages have stagnated for workers across the board since 1973, and workers have also lost free time: the rise of work-from-anywhere technology has coincided with a stark increase in the number of hours that employees work.
Robin Kaiser-schatzlein, The New Republic, 3 Aug. 2020
See More
Last Updated:
- Updated example sentences
---
The Great British Vocabulary Quiz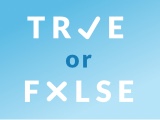 Test your knowledge - and maybe learn something along the way.
TAKE THE QUIZ