Words of the Week
The Words of the Week - 7/17/20
Some of the words that defined the week ending July 17, 2020
---
Welcome to The Words of the Week, in which we look over some of the good, the bad, and the semantically imprecise words that tickled your curiosity this past week. Please note that bad is used here in a vague fashion; we do not really think of any words as bad (although sometimes they are a bit unruly).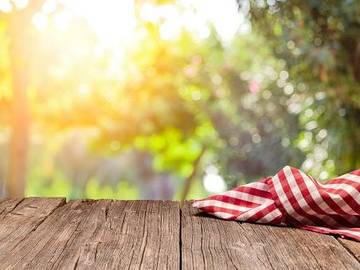 'Entanglement'
A famous couple's public discussion of their marital history caused entanglement to soar in lookups this past week.
Will Smith and Jada Pinkett Smith's 'entanglement' proves social media is the new reality TV
—(headline) The Guardian, 16 Jul. 2020
Entanglement has a number of possible meanings, including "the action of entangling," "something that entangles, confuses, or ensnares," and "the condition of being deeply involved." Entangle, for those who are wondering if they had been involved in any entanglements, is defined as "to wrap or twist together," "to involve in a perplexing or troublesome situation," "to ensnare," or "to make complicated."
The Washington TBD
The recent decision to change name of a football team had the word redskin prominently featured in many news stories.
On Monday, under pressure from corporate sponsors, the team announced its most dramatic step, that it would drop its logo and "Redskins" from its name, an all but forced turnaround by team owner Daniel Snyder, who for decades said he would never change the name that had long been considered a racial slur.
— Ken Belson and Kevin Draper, The New York Times, 13 Jul. 2020
We define redskin as "American Indian," and include a usage label noting that this word is offensive. This is a label we use for words or senses that in common use are intended to hurt or shock or that are likely to give offense even when they are used without such an intent.
'Anti-Semitic'
Anti-Semitic and anti-Semitism both received considerable attention this past week, after each was widely applied to comments made by Nick Cannon.
Nick Cannon — the actor, TV show host and musician — has been fired from his long-running comedy improv show Wild 'N Out. It comes after he made anti-Semitic comments on his podcast and YouTube show, Cannon's Class.
— Adam Limbong, NPR, 15 Jul. 2020
Our definition for Semitic has three adjectival senses: "of, relating to, or constituting a subfamily of the Afro-Asiatic language family that includes Hebrew, Aramaic, Arabic, and Amharic," "of, relating to, or characteristic of the Semites," and "Jewish." It should be noted, however, that our definitions for anti-Semitic and anti-Semitism are narrower; they are "relating to or characterized by anti-Semitism; feeling or showing hostility toward or discrimination against Jews as a cultural, racial, or ethnic group," and "hostility toward or discrimination against Jews as a religious, ethnic, or racial group."
'Plan B'
Millions of schoolchildren and their parents have recently become more familiar with the word plan B, as schools across the nation begin issuing their plans for once again educating the youth of America this coming fall.
Governor Roy Cooper tells reporters that his plans B and C are in compliance with the law despite bills from the N.C. Legislature. Plan B is a combination of in-school and online learning, while Plan C, which is also an option, is all online.
— The News and Observer (Charlotte, NC), 14 Jul. 2020
We define plan B as "an alternative plan of action for use if the original plan should fail." The absence of plans C through Z in our dictionary does not mean that such plans do not exist, or that you should not have such plans; it merely indicates that these terms are not in current or widespread enough use to merit inclusion.
Our Antedating of the Week: 'no-brainer'
Our antedating of the week is no-brainer ("something that requires a minimum of thought"), a word for which our earliest known use had been in 1959. Recent findings show that we've been using no-brainer since at least 1953.
But this season we are going to have to dig right in with some fool-proof, air-tight, no-brainer selections.
— Honolulu Star-Bulletin (Honolulu, HI), 24 Sept. 1953
---