Usage Notes
On 'Eminent' and 'Imminent' (and 'Immanent')
The difference will be clear in a moment
---
What to Know

Imminent and eminent only differ in pronunciation by one vowel sound, which is why they are occasionally confused. Eminent is often used to describe someone or something that stands out above others in a noticeable way, while imminent is used to describe something that is about to happen very soon. Immanent, another adjective which is pronounced exactly the same as imminent is defined as "being within the limits of possible experience or knowledge."
The adjectives eminent and imminent differ in pronunciation only by one short vowel sound, so it's not surprising that they are occasionally confused.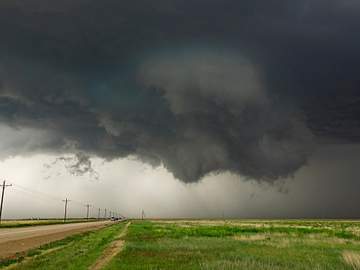 Meaning and Usage of 'Eminent'
A person or thing that is eminent stands out above others in a way that is usually conspicuous, like a person who is exceptional in their field, or a performer of whom one easily takes notice.
Bond was born in Nashville, Tennessee, in 1940. The son of an eminent scholar, he seemed fated to spend his whole life in academia. His father, Horace Mann Bond, became president of historically Black Lincoln University in Chester County, Pennsylvania, when Julian was five years old, and the younger Bond attended George School, a local Quaker prep school.
— Gene Seymour, The New Republic, 10 Feb. 2021

West Vancouver Art Museum curator Hilary Letwin has long been fascinated and inspired by the work of eminent landscape architect Cornelia Hahn Oberlander. Now, she gets to share that passion with the wider community through the museum's latest exhibition, Cornelia Hahn Oberlander: Genius Loci.
— Elisia Seeber, Vancouver Is Awesome, 30 Jan. 2021
The adjective preeminent means "having paramount rank, dignity, or importance." Preeminent was borrowed from Latin (as was eminent) and generally connotes a higher magnitude than eminent, though it sometimes gets used simply to mean the same thing as eminent.
The legal phrase eminent domain refers to the right of a government to take private property for public use (such as for a civil project like a road or bridge). The noun eminence is used for someone or something in a lofty position, and in the Catholic Church it is used as a specific title for a cardinal.
Meaning and Usage of 'Imminent'
Imminent describes something that is about to happen very soon. Sometimes, but not always, it is specifically applied to something that looms as dreaded or frightening, as in a disaster.
The latest delay in the Couture apartment tower's construction start is apparently being resolved — with that process moving forward on Tuesday. And that will bring an imminent groundbreaking at the downtown Milwaukee site overlooking Lake Michigan, according to the developers.
— Tom Daykin, The Milwaukee Journal-Sentinel, 23 Feb. 2021

Back in December, St. Vincent revealed that she'd be releasing a new album in late spring/summer 2021, and while it's only February, it appears an announcement is imminent. Images of what seem to teaser posters have been popping up on Reddit.
— Amanda Hatfield, Brooklyn Vegan, 25 Feb. 2021

Senior Master Sgt. Bruce Haskin had some serious advice to bestow on friends and family after receiving the Purple Heart. "The threat of imminent death was the way many of us felt in Bagram that day. It brings a new perspective and new prioritization in life," he said at a presentation ceremony Feb. 4.
— Ty Greenlees, The Dayton Daily News, 16 Feb. 2021
Meaning and Usage of 'Immanent'
There is also an adjective immanent, which is pronounced exactly the same as imminent. Occurring mostly in contexts of philosophy or theology, immanent describes a characteristic that is considered as residing within something or being within the limits of possible experience or knowledge, in contrast with transcendent.
They believed, too, that the Buddha nature was immanent in all beings and that enlightenment could be obtained by all individuals with the requisite faith and concentration.
— Jonathan D. Spence, The Search for Modern China, 1990

The image of Organic Honey is likewise disintegrated. Structural incoherence is thus revealed as immanent to the medium and the various registers in which it produces meaning. The transparency of the image as coherent, present, whole, is shattered in the process. Which is to say: There is nothing organic about Organic Honey.
— Pamela M. Lee, Artforum, Summer 2015
An Easy Way to Remember 'Imminent,' 'Eminent,' and 'Immanent"'
Imminent is probably more likely to be confused with its homophone immanent than with eminent, because some writers might not be aware of the existence or meaning of the former word. For keeping eminent and imminent straight, it might help to remember that an eminent television personality might win an Emmy award, while imminent shares the same first three letters with immediate, another adjective that describes something occurring in short time.
---