/

Activity Sheets
Spring Activities
Spring into action with these activities!
---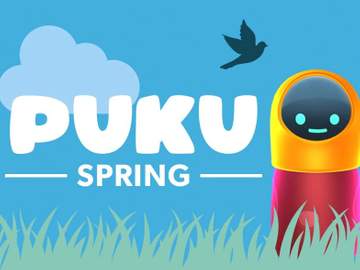 The snow is melting, the birds are singing and we have plenty ideas to keep your kids happily occupied, and happily learning as spring fever sets in!
All spring word lists are available to play in Puku, our award-winning vocabulary learning app for kids, available on both iOS and Android. (Download information below!)
Vocabulary Lists
Spring Book Recommendations
These book pages highlight challenging vocabulary for study and discussion questions to help guide conversations about the books.
Gathering Blue by Lois Lowry
Gathering Blue is a tale of perseverance, fighting for what's right, and recognizing beauty everywhere.
The Wild Robot by Peter Brown
The Wild Robot is a heartwarming and humorous story about what happens when cold technology meets the warm and wild outdoors.
Vocabulary Activities
Nature Journal - Take your child on a walk and see how many of our spring vocabulary words you can identify in your neighborhood. Take pictures and journal about everything you see so you can practice your new vocabulary words!
Write a Haiku - Pick a spring activity to write a haiku about. A haiku is an unrhymed verse form of Japanese origin having three lines containing usually five, seven, and five syllables. Here's an example: Walking through the woods. Saw so many pretty birds. Guess they're back for spring!
Other fun activities - Take a closer look at the plants around your neighborhood and try to identify parts using our plant vocabulary list. You'll find the largest trees share parts in common with the smallest weeds growing in cracks on the sidewalk. But remember that not every plant will have every part! - Go on a Spring scavenger hunt. Now that it's warm outside, make a list of outdoor objects (stop signs, pine cones, ducks) and try to find them all. - Go to the park with your favorite book and spend the day reading outside.
---