/

Vocabulary
Jasmine Toguchi, Mochi Queen by Debbi Michiko Florence Reading Guide
---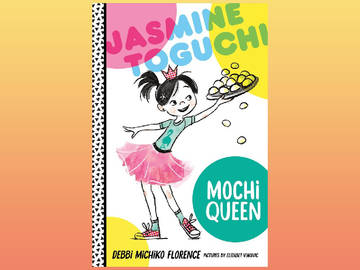 New Years is coming up and all 8-year-old Jasmine Toguchi wants is to participate in her family's yearly mochi making tradition. Unfortunately, she's too young. Fortunately, she has a plan. Jasmine now has only a few days to prove that she's responsible enough, strong enough, and determined enough to achieve her dream of becoming a mochi queen.
Recommended for early readers.
Discussion Questions
What kind of traditions does your family have?
Can you think of a time when you and your siblings or friends helped each other out? Or supported one another? What happened? How did it make you feel?
---