/

Activity Sheets
Atomic Word Search Worksheet
You won't need a microscope to find these atomic words.
---
Help reinforce the spelling of words related to atoms and molecules! This word search is designed for 4th, 5th, and 6th grade students. If you want a refresher on what a word means head over to our atomic vocabulary list. Good luck!
*Want to make it even more challenging? Use a timer and race your friends to see who can find all of the words the fastest.
Click here to download the atomic word search
Click here to download the answer key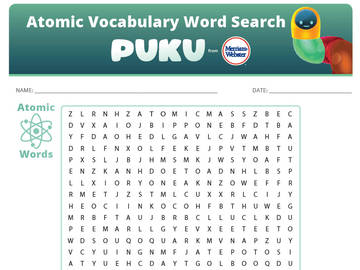 Looking for more worksheets? We've got you covered!
---