/

Activity Sheets
Atomic Crossword Puzzle
Do you know the definitions of these atomic words?
---
Reinforce your knowledge of words about atoms and molecules with this crossword puzzle activity. The crossword puzzle is designed for 4th, 5th, and 6th grade students. If you get stumped and need a hint head over to our atomic vocabulary list. Good luck!
Click here to download the atomic crossword puzzle
Click here to download the answer key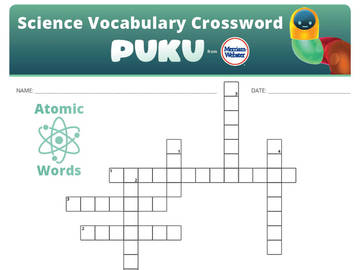 Looking for more worksheets? We've got you covered!
---