Trend Watch
Mealymouthed
Lookups surged after a London man accosted a Muslim woman in the street—and tweeted about it
---
Mealymouthed means "not plain and straightforward" or "devious." It comes, unsurprisingly, from meal, meaning something close to flour: "coarsely ground seeds of a cereal grass and especially of corn"—with the image of something crumbly and insubstantial describing the rhetoric of such a person.
Lookups for mealymouthed surged after a London man tweeted about accosting a Muslim woman in the street: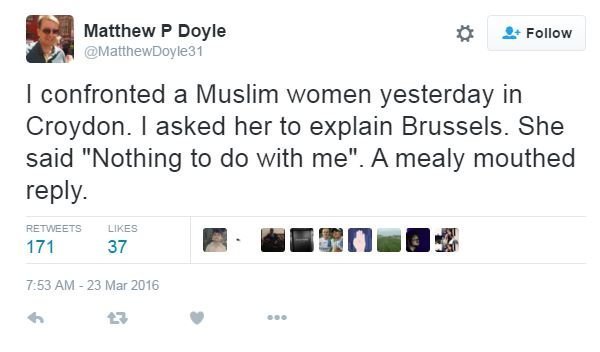 He was immediately bombarded with the best of Twitter snark, with many users posting "Nothing to do with me" as responses to invented questions about everything from cancer to love to dog bites. The piling on continued when the hashtag #MealyMouthed started, drawing more people into the conversation.
The insult mealymouthed dates back to the 1500s, when, presumably, meal was more generally known, since grinding it was an important daily task for bread.
---