Trending:
Lookups spiked
500%

on September 10, 2021
Lookups for mandate spiked on September 9, 2021, following President Biden's speech on new efforts to increase rates of vaccination.
Mandate is a noun that means "an official order to do something."
It also has a second meaning, "the power to act that voters give to their elected leaders."
It is also a verb, meaning "to officially require (something)."
Mandate is both an noun and a verb, and the verb has been frequently used in the coverage of President Biden's speech, as in this New York Times headline:
Biden Mandates Vaccines for Workers, Saying, 'Our Patience Is Wearing Thin'
Trend Watch is a data-driven report on words people are looking up at much higher search rates than normal. While most trends can be traced back to the news or popular culture, our focus is on the lookup data rather than the events themselves.
Challenging Words You Should Know
Often used to describe "the march of time," what does inexorable mean?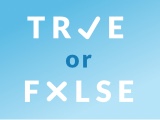 Test your knowledge - and maybe learn something along the way.
TAKE THE QUIZ