wheth·​er
ˈ(h)we-t͟hər
—
used as a function word usually with correlative or or with or whether to indicate (1) until the early 19th century a direct question involving alternatives; (2) an indirect question involving stated or implied alternatives
; (3) alternative conditions or possibilities
Example Sentences
Conjunction
That supposes I would have the wisdom to decide what is in fact right and what is wrong, and the humility to consider

whether

any action I could take would make things better or worse.
P. D. James, The Private Patient,

2008
In his later years, Turing turned to the question of

whether

machines could be made to think the central question of artificial intelligence.
Chuck Leddy, Boston Globe,

15 Jan. 2006
If you tell me that something is a pleasure, I do not know

whether

it is more like revenge, or buttered toast, or success, or adoration, or relief from danger, or a good scratch.
C. S. Lewis, An Experiment in Criticism,

1961
I don't know whether they were invited.
She was uncertain whether to go or stay.
Pronoun
… we did not indeed know where it was, and so we might get a great deal, or a little, we did not know

whether

;  …
Daniel Defoe, The Adventures of Captain Singleton,

1720
See More
Recent Examples on the Web
Conjunction
At the conclusion of the hearing, slated to last three days, Judge Lisa Novak will determine whether there is enough evidence for Li and Bayat to stand trial before a jury.
Aaron Kinney, The Mercury News, 23 Feb. 2017
These example sentences are selected automatically from various online news sources to reflect current usage of the word 'whether.' Views expressed in the examples do not represent the opinion of Merriam-Webster or its editors. Send us feedback.
---
The Great British Vocabulary Quiz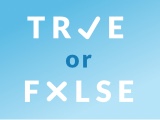 Test your knowledge - and maybe learn something along the way.
TAKE THE QUIZ