: having been subjected to evaluation or appraisal : critically reviewed and evaluated for official approval or acceptance
… a central hub for victims, providing legal resources, a

vetted

list of lawyers … and how-to guides for petitioning lawmakers.
— Ryan Broderick
Internet users don't hate the media. … People want the

vetted

information the news media offer …
— James Poniewozik
… a carefully curated electronic eco-system that allows you to interact only with

vetted

software or Web sites.
— John Pavlus
— see also

vet

entry

3
Name that Thing: Flower Edition
Name that flower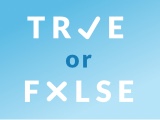 Test your knowledge - and maybe learn something along the way.
TAKE THE QUIZ