Definition of turnover
(Entry 1 of 3)
1
a
(1)
: the amount received in sales for a stated period
(2)
: the ratio of sales for a stated period to average inventory
(3)
: a cycle of purchase, sale, and replacement of a stock of goods
b
: the number of persons hired within a period to replace those leaving or dropped from a workforce
also
: the ratio of this number to the number in the average force maintained
c
: movement (as of goods or people) into, through, and out of a place
2
: the amount of business done
especially
: the volume of shares traded on a stock exchange
3
: the act or an instance of a team's losing possession of a ball through error or a minor violation of the rules (as in basketball or football)
4
: a filled pastry made by folding half of the crust over the other half
7
: a reorganization with a view to a shift in personnel :

shake-up
8
: something that is turned over
9
: the continuous process of loss and replacement of a constituent (such as a cell or tissue) of a living system
Definition of turnover (Entry 2 of 3)
turned over
;
turning over
;
turns over
Definition of turn over (Entry 3 of 3)
1
a
: to turn from an upright position :

overturn
b
:
rotate
turn over a stiff valve with a wrench
also
: to cause (an internal combustion engine) to begin firing
3
a
: to do business to the amount of
turning over $1000 a week
b
: to receive and dispose of (a stock of merchandise)
4
: to search (clothes, papers, etc.) by lifting or moving one by one
5
: to read or examine (something, such as a book) slowly or idly
b
of an engine
: to have crankshaft rotation especially by external means (as by a starter)
the engine turned over but didn't start
3
a
of one's stomach
: to heave with nausea
b
of one's heart
: to seem to leap or lurch convulsively with sudden fright
turn over a new leaf
: to make a change for the better especially in one's way of living
Commonly Confused Words Quiz
I went to the ______ store to buy a birthday card.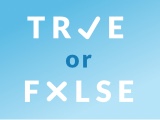 Test your knowledge - and maybe learn something along the way.
TAKE THE QUIZ