Definition of think
(Entry 1 of 3)
1 : to form or have in the mind
2 : to have as an intention thought to return early
3a : to have as an opinion think it's so
b : to regard as : consider think the rule unfair
4a : to reflect on : ponder think the matter over
b : to determine by reflecting think what to do next
5 : to call to mind : remember He never thinks to ask how we are.
6 : to devise by thinking —usually used with up thought up a plan to escape
7 : to have as an expectation : anticipate We didn't think we'd have any trouble.
8a : to center one's thoughts on talks and thinks business
b : to form a mental picture of
9 : to subject to the processes of logical thought think things out
1a : to exercise the powers of judgment, conception, or inference : reason
b : to have in the mind or call to mind a thought
2a : to have the mind engaged in reflection : meditate
b : to consider the suitability thought of her for president
3 : to have a view or opinion thinks of himself as a poet
4 : to have concern —usually used with of I must think first of my family.
5 : to consider something likely : suspect may happen sooner than you think
think better of
: to reconsider and make a wiser decision
think much of
: to view with satisfaction : approve —usually used in negative constructions I didn't think much of the new car.
Definition of think (Entry 2 of 3)
: an act of thinking He has to make up his mind, in a deep, hard think, whether he really believes that philanthropy is worth while.— Jerome Ellison … returned home for a rest and a good think.— Richard Corliss If he thinks he can fool me, he has another think coming. [=he is wrong]
Definition of think (Entry 3 of 3)
: relating to, requiring, or stimulating thinking
living or existing for a long time
Get Word of the Day daily email!
Late Autumn 2018 Words of the Day Quiz
Which is a synonym of yahoo?

Test your visual vocabulary with our 10-question challenge!
TAKE THE QUIZ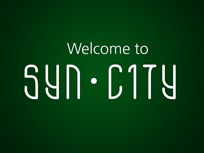 Test Your Knowledge - and learn some interesting things along the way.
TAKE THE QUIZ