Synonyms of stoic
1
capitalized
: a member of a school of philosophy founded by Zeno of Citium about 300

b.c.

holding that the wise man should be free from passion, unmoved by joy or grief, and submissive to natural law
Example Sentences
Noun
"That would have been to dishonor him," said Carr, a notorious

stoic

who was nearly overcome by emotion in his postgame press conference. Instead, he told the Wolverines that the best way to honor Schembechler was "to play in a way that would have made him proud."
—
Austin Murphy, Sports Illustrated,

27 Nov. 2006
The philosophical implications of this claim are as volcanic as the emotions it depicts, for Nussbaum here counters an age-old view espoused by

Stoics

, Christians and Kantians, alike: emotions are disruptive and subversive to reason, they arise from parochial needs and interests and therefore the life well lived is the life in which the things of this world are left behind for a higher sphere beyond accident, pain and desire.
—
Wendy Steiner, New York Times Book Review,

18 Nov. 2001
Whereas Ludwig Wittgenstein once compared philosophers to garbage men sweeping the mind clean of wrongheaded concepts, Nussbaum believes they should be "lawyers for humanity"—a phrase she borrows from Seneca, her favorite

Stoic

thinker.
—
Robert S. Boynton, New York Times Magazine,

21 Nov. 1999
Adjective
My

stoic

Serbian brother-in-law, Aleksandar Vasilic, gave me the ultimate confidence booster of bawling all the way through the manuscript when I gave it to him to read.
—
Helene Cooper, The House At Sugar Beach,

(2008) 2009
Grant recorded his thought-experiment when he was an old man dying of cancer, who in spite of his pain had managed to achieve a

stoical

serenity.
—
Jackson Lears, New Republic,

9 & 16 Sept. 2002
As it flew past the pole, a three-run homer, Richardson saw the

stoical

Berra do something he'd never seen him do. "Halfway between home and first, he was jumping up and down," Richardson recalls. "Boy, was he happy to hit that ball!"
—
William Nack, Sports Illustrated,

23 Oct. 2000
He had a stoic expression on his face.
after waiting six years for permission to immigrate to the U.S., the family is stoic about a six-month postponement
See More
Recent Examples on the Web
Noun
This scene occurs scarcely ten minutes after Rocky has seen Apollo Creed, now his friend, killed in the ring by Ivan Drago, a menacing Soviet stoic.
—
Kelefa Sanneh, The New Yorker, 7 Mar. 2023
Living as a stoic only during these kinds of events is akin to stopping your gym routine three weeks into January.
—
Theodore Mcdarrah, Forbes, 6 Jan. 2023
The emotion shone through on his usually-stoic face.
—
Dallas News, 12 Mar. 2022
The hero will face plenty of obstacles in his quest, chief of which being other members from the people, with the trailer teasing a battle between Djarin and other stoic, armored warriors.
—
Wilson Chapman, Variety, 10 Sep. 2022
Once inside the facility, the dog appeared stoic and calm, Herrera said, and allowed the staff to give her aid.
—
Nathan Solis, Los Angeles Times, 24 May 2022
As General of the Dora Milaje, the stoic Okoye used to be an uncompromising, ruthless warrior.
—
Carrie Wittmer, Rolling Stone, 14 Nov. 2022
Mancini later doubled off the top of the left field wall; by staying in the yard, Odor drove in the Orioles' second run of the game, serving as the late-game stoic for a second time to level the score.
—
Andy Kostka, Baltimore Sun, 25 Sep. 2022
The icy relationship between the young woman and the stoic curate melts into an affectionate friendship and then, predictably, a fiery romance over the course of their French lessons.
—
Lovia Gyarkye, The Hollywood Reporter, 9 Sep. 2022
Adjective
Who knew throwing some googly eyes on a glorified pebble could make even the most stoic among us weep?
—
Scottie Andrew, CNN, 5 Mar. 2023
The overhaul has prompted otherwise stoic former security chiefs to speak out, and even warn of civil war.
—
Laurie Kellman And Ilan Ben Zion, Anchorage Daily News, 21 Feb. 2023
The overhaul has prompted otherwise stoic former security chiefs to speak out, and even warn of civil war.
—
Laurie Kellman, BostonGlobe.com, 20 Feb. 2023
James finished with 19 points, clapping his hands after every bucket in the first quarter, a rare display of sheer emotion from the normally stoic Sierra Canyon senior.
—
Los Angeles Times, 1 Feb. 2023
Florence Shaw's calm, sometimes stoic delivery teeters between talking and whispering.
—
Chris Richards, Washington Post, 26 Jan. 2023
At that one, the wide-eyed but otherwise stoic face of Brian Walshe showed some emotion: incredulity, as his head began a slow shake.
—
Flint Mccolgan Boston Herald (tns), al, 19 Jan. 2023
McCarthy maintained a largely stoic posture in the first round of votes, looking straight ahead when members supported other candidates.
—
Grace Segers, The New Republic, 3 Jan. 2023
Whatever Gregg Popovich said in that moment made the famously stoic L.A. Clippers forward smile.
—
Jeff Mcdonald, San Antonio Express-News, 20 Nov. 2022
See More
Podcast
Get Word of the Day delivered to your inbox!
Last Updated:
- Updated example sentences
---
A Good Old-Fashioned Quiz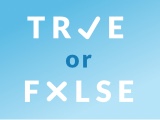 Test your knowledge - and maybe learn something along the way.
TAKE THE QUIZ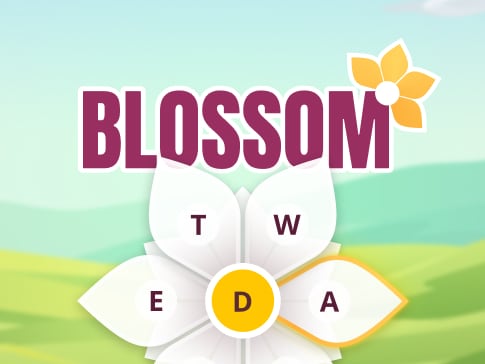 Can you make 12 words with 7 letters?
PLAY