stepped up
;
stepping up
;
steps up
Definition of step up
(Entry 1 of 2)
1
: to increase, augment, or advance especially by one or more steps
The team really

stepped up

their performance.
The enemy

stepped up

their attacks.
He also plans to

step up

efforts to headhunt for the best and brightest …
— Jerry Garrett
Factory production was

stepped up

in an effort to meet helicopter shortfalls.
— Shelby L. Stanton
2
: to increase (a voltage) by means of a transformer
… the use of transformers to

step up

the voltage to very high levels …
— Thomas P. Hughes
1
a
: to make the effort required to provide information, make a claim, volunteer, etc.
She stepped up to claim responsibility.
— see also

step up to the plate
b
: to succeed in meeting a challenge (as by increased effort or improved performance)
They just didn't have the guys to

step up

and make the big plays with the game on the line.
— Peter King
2
: to undergo an increase
Business is stepping up.
3
: to receive a promotion
She

stepped up

to the position of general manager.
plural
step-ups
or
step ups
Definition of step-up (Entry 2 of 2)
: an increase or advance (as in size or amount) and especially one that is gradual or incremental
Lower inflation will minimize cost-of-living

step-ups

for Social Security recipients …
— Arthur M. Louis
This model will give them the quality

step-up

they want at a decent price …
— Len Feldman
"… We expect a gradual

step up

in sales each quarter as 2021 progresses, followed by an extended period of growth starting in 2022."
— Nick Stanage
The Great British Vocabulary Quiz
Named after Sir Robert Peel, what are British police called?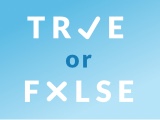 Test your knowledge - and maybe learn something along the way.
TAKE THE QUIZ