: any of the repeating, contractile, structural subunits of striated muscle cells (as of skeletal or cardiac muscle) that are composed of the protein filaments actin and myosin
Basically, during contraction a

sarcomere

shortens like a collapsing telescope, as the actin filaments at each end of a central myosin filament slide toward the myosin's center.
— Jesper L. Andersen et al.
— see

z line
Name that Thing: Flower Edition
Name that flower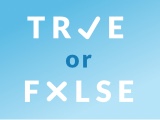 Test your knowledge - and maybe learn something along the way.
TAKE THE QUIZ