Definition of sale
(Entry 1 of 2)
1
: the act of selling
specifically
: the transfer of ownership of and title to property from one person to another for a price
2
a
: opportunity of selling or being sold :

demand
b
: distribution by selling
3
: public disposal to the highest bidder :

auction
4
: a selling of goods at bargain prices
5
sales
plural
a
: operations and activities involved in promoting and selling goods or services vice president in charge of

sales
for sale
on sale
2
: available for purchase at a reduced price
Definition of Salé (Entry 2 of 2)
city and port at the mouth of a river in northwestern Morocco; a northern suburb of Rabat area population 849,000
Synonyms for sale
Synonyms: Noun
Visit the Thesaurus for More
Examples of sale in a Sentence
Noun
They profited from the sale of the house.
Sales are up by $6,000 this month.
The company made over one million dollars in sales this quarter.
The store is having a spring sale.
Everything in the store will be 15 percent off during the sale.
There is a sale on flights between New York and Paris.
He has a job in sales.
The department is in charge of sales and marketing.
See More
Recent Examples on the Web: Noun
Direct Gardening is having a half-off sale on gardening plants, seeds, bulbs and supplies.
— oregonlive, "Kids, adults learn to grow vegetables at home with free online OSU courses," 7 May 2020
The 227 home sales on the island during the first quarter of 2020 reflected a 12 percent increase from the same period last year.
— Lisa Prevost, New York Times, "Six Bedrooms on the Coast of Prince Edward Island," 6 May 2020
Morris and Whalen also are facing a number of federal and state lawsuits in connection with the home sales.
— Tony Cook, Indianapolis Star, "Former 'Fox & Friends' host Clayton Morris, partner are accused of deceptive home sales," 6 May 2020
Sign up for PEOPLE's Shopping newsletter to stay up-to-date on the latest sales, plus celebrity fashion, home decor and more.
— Alex Warner, PEOPLE.com, "Hilary Duff Loves These Comfy Sneakers So Much, She Owns 3 Pairs," 6 May 2020
Over the last several weeks 15% of overall profit from online sales went to Feeding America food banks.
— Brendel Hightower, Detroit Free Press, "Donations from companies helps to address shortages due to coronavirus pandemic," 6 May 2020
The companies hope to complete the sale by June, following regulatory approval.
— Alex Demarban, Anchorage Daily News, "Hilcorp and BP Alaska again seek confidentiality in state request for new information about $5.6 billion deal," 5 May 2020
The sale only lasts until May 11, which isn't that much time to sift through all of the available items.
— Tanya Ghahremani, Travel + Leisure, "Gap's Friends and Family Sale Is Offering Up to 60% Off Tons of Comfy Clothes," 5 May 2020
Our prayers were answered this weekend when Rihanna launched a sale for her luxury fashion line Fenty.
— Nandi Howard, Essence, "Rihanna's Fenty Line Is Having A Major Sale," 5 May 2020
See More
First Known Use of sale
Noun
before the 12th century, in the meaning defined at sense 1a
History and Etymology for sale
Noun
Middle English, from Old English sala; akin to Old High German sala transfer, Old English sellan to sell — more at sell
Learn More about sale
Time Traveler for sale
The first known use of sale was before the 12th century
Phrases Related to sale
Cite this Entry
"Sale." Merriam-Webster.com Dictionary, Merriam-Webster, https://www.merriam-webster.com/dictionary/sale. Accessed 4 Jun. 2020.
More Definitions for sale
Financial Definition of sale
What It Is
A sale is the transfer of title to a piece of property or performance of a service in return for compensation. In the retail world, a sale means a temporary price discount on certain items.
How It Works
Let's say John Doe is cleaning out his garage and needs to get rid of his lawnmower. He calls his neighbor, Jane Smith, to see if she wants it. She offers him $50 for the mower. John accepts, giving her the lawnmower in return for the $50. This transaction is a sale.
Why It Matters
Sales are one of the basic concepts of commerce. In the legal world, several conditions must exist for a sale to take place. For example, the person selling the item or service must be the legal owner of the item or service in the first place. The sale has to involve the transfer of money or other items (as in bartering), and the parties must agree on the thing being sold. The two parties must enter the transaction willingly (i.e., neither of them can be "forced into" the transaction). Often, a bill of sale, also called a receipt, formally transfers the ownership of the item to the buyer.
Source: Investing Answers
Financial Definition of short sale
What It Is
A short sale is a three-step trading strategy that seeks to capitalize on an anticipated decline in the price of a security.
How It Works
First, arrangements are made to borrow shares of the security, typically from a broker. Next, the investor will sell the shares immediately in the open market with the intention of buying them back at some point in the future. Finally, to complete the cycle, at a later date he/she will repurchase the shares (hopefully at a lower price) and will return them to the lender. In the end, the investor will pocket the difference if the share price falls, but will of course incur a loss if it rises.
Let's look at an example:
Mr. Johnson firmly believes that ABC Corp. stock is due to fall, so he calls his broker to sell short 100 shares of the company.
In this example, we will assume that Mr. Johnson places the trade, which is immediately executed, to sell short 100 shares of ABC Corp. at $25.00 per share. He will receive a cash inflow of $2,500 from this transaction.
Now let's assume that two weeks later, the price has indeed dropped, and that Mr. Johnson is able to buy back the shares (known as covering a short position) for $20.00 per share. In this transaction, he'll have to spend $2,000 to repurchase the shares. His profit on the trade will be $500 ($2,500 initial cash inflow minus an eventual $2,000 cash outflow). The other way to look at it is that he will have earned $5 per share on the trade, giving him a gain of $500 ($5 gain multiplied by 100 shares). Using this same calculation, we can see that if the shares had risen to $27.50 during his holding period, then he would have been responsible for a $250 loss (100 shares * $2.50/share).
Why It Matters
Essentially, a short seller is still trying to do the same thing a regular investor is -- buy low and sell high. However, the short seller is trying to accomplish this in reverse order. In other words, he/she is trying to first sell high and then buy low. The short sales strategy, which is the opposite of entering a long position, is a risky one for a number of reasons. These include the potential for a margin call, as well as theoretically unlimited losses should the underlying stock rise instead of fall. A short seller is not entitled to keep any dividends distributed while he/she has shorted a stock.

When a large number of investors decide to short a particular stock, their collective actions can have a dramatic impact on the company's share price. An investor can quickly determine the percentage of a company's outstanding shares that are currently being sold short by checking the stock's "short interest." For example, a 10% short interest means that one of every ten outstanding shares is held short.
Often, market analysts or financial journalists will attribute a rise in a given stock, or occasionally even the broader markets, to short covering. Eventually, all short sellers must close out their trades by repurchasing the underlying shares that they initially sold. If many of them begin to do this simultaneously, then the rush of buying orders can temporarily boost stock prices. This often occurs after the market has fallen steeply (as short sellers attempt to lock in gains) or while it is rising sharply (as short sellers try to prevent further losses).
Occasionally, a sharp rise in a particular stock can trigger a large number of short sellers to cover their positions all at once. This short covering can push the share price even higher, causing even more short sellers to cover their positions and cut their losses. In these cases, the stock is said to be caught in a short squeeze. Volatile stocks with large short interest are particularly susceptible to this phenomenon, and prospective short sellers should be wary of it.
Though they are a small minority, a few investors actually own shares in the company they intend to short. This alternate strategy -- known as shorting against the box -- is typically used when an investor expects the price to fall, but does not yet want to close out his/her position by selling his/her current long positions.
Source: Investing Answers
Financial Definition of tax sale
What It Is
A tax sale is a sale of property by a taxing authority.
How It Works
For example, let's say that John owns a home and he owes $4,000 in property taxes. A year and a half goes by, and John doesn't pay the taxes. If he is unwilling or unable to pay his taxes after a certain amount of time, the taxing authority will seize his property and sell it in a tax lien foreclosure. The taxing authority uses the proceeds from the sale to pay the taxes owed.
Why It Matters
Tax sales almost always involve real estate, and they're almost always used for recovering unpaid taxes. An entire cottage industry has sprung up around tax lien sales because the taxing authority is generally able to sell the properties for little more than the amount of taxes owed.
Source: Investing Answers
English Language Learners Definition of sale
: the act of selling something : the exchange of goods, services, or property for money
: the total amount of money that a business receives from selling goods or services
: an event or occasion during which a business sells goods or services at prices that are lower than usual
See the full definition for sale in the English Language Learners Dictionary
1 : an exchange of goods or property for money
2 : an event at which goods are sold at lowered prices
for sale
: available to be bought The house is for sale.
1
a
: the transfer of title to property from one party to another for a price
also
: the contract of such a transaction — see also short entry 1 sense 3 — compare barter, donation, exchange, gift
—
absolute sale
: a sale that takes place without conditions and with title simply passing to the buyer upon payment of the price — compare conditional sale in this entry
—
bulk sale
: a sale not in the ordinary course of the seller's business of more than half of the seller's inventory

— called also bulk transfer

Note: Article 6 of the Uniform Commercial Code governs bulk sales. Under section 6-102(c), in order for a sale to be considered a bulk sale, the buyer (or an auctioneer or liquidator if the sale is an auction) must have been given notice or been able upon reasonable inquiry to have had notice that the seller will not afterward continue to operate the same or a similar kind of business.
—
cash sale
: a sale in which payment must be made in cash

Note: Under U.C.C. section 2-310, payment must be made in cash at the time and place that the buyer receives the goods unless there is a prior agreement between the parties for a sale on credit.
—
conditional sale
: a sale that is complete only when one or more conditions are met specifically : a sale in which the seller extends credit to the buyer to purchase the item and takes a security interest in the item with the buyer receiving title when the debt has been fully paid off — compare absolute sale in this entry
—
execution sale
: a sale carried out to execute a judgment under authority of a judicial officer (as a court clerk) but not by court order
—
forced sale
: a sale of property ordered by a court in order to satisfy a creditor's judgment against a debtor
—
foreclosure sale
: a sale of property upon default of a mortgage to satisfy the debt
—
judicial sale
: a sale of property conducted by an authorized official by order of a court : forced sale in this entry
—
private sale
: an often unadvertised sale of property that is not open to the general public and does not take place at a set time or place
—
public sale
: a sale (as an auction) that is publicly advertised and that takes place at a location open to the public
—
sale in gross
: a sale of a tract of land that is not made with a guarantee as to the exact amount of land involved also : the sale of an undivided property (as in execution of a judgment)
—
sale on approval
: a conditional sale whose completion depends on acceptance of the goods by a buyer (as a consumer) receiving them primarily for use with the option to return them if they do not meet his or her approval even though they conform to contract
—
sale or return
: a conditional sale whose completion depends on acceptance of the goods by a buyer (as a merchant) receiving them primarily for resale with the option to return them if they are not resold even though they conform to contract
—
sheriff's sale
: a forced sale of property by a sheriff or deputy sheriff
—
short sale
1
: a sale of securities or commodities that the seller does not possess or has not contracted for at the time of the sale

Note: The purpose of a short sale is to profit from an anticipated drop in the price of a security or commodity. Typically, an investor directs a broker to borrow a quantity of stocks and to sell them at the current price. If the price drops, the investor then repurchases an equal quantity at the lower price, returns the borrowed stocks, and retains the difference in price as profit. If the price rises instead of falling, the investor may choose or be compelled to repurchase the stocks at a higher price and to accept a loss.
2
: the sale of a mortgaged property in which the property owner receives for the sale less than the amount owing on the mortgage loan and the lender agrees to accept the amount received as payment in full of the mortgage loan

Note: Short sales are sometimes used as an alternative to foreclosure.
2 : the transfer of a controlled substance to another person for money or other consideration
3 : a selling of goods at lower than usual prices
4
plural
a : operations and activities involved in promoting and selling goods and services vice-president of sales
b : gross receipts
c : income calculated under the accrual basis of accounting
Comments on sale
What made you want to look up sale? Please tell us where you read or heard it (including the quote, if possible).
May 2020 Words of the Day Quiz
Which is a synonym of exiguous?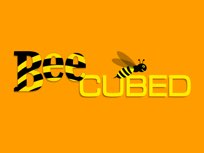 Test Your Knowledge - and learn some interesting things along the way.
TAKE THE QUIZ
Words at Play
Ask the Editors
Word Games