Synonyms of rev
1
: a revolution of a motor
2
: revolution per minute
—
usually used in plural
1
a
: to step up the number of revolutions per minute of
—
often used with up
2
: to drive or operate especially at high speed
—
often used with up
3
: to make more active or effective
—
used with up
revving up the economy
1
: to operate at an increased speed of revolution
—
usually used with up
2
: to increase in amount or activity
—
usually used with up
the campaign revved up
3
: to become more excited especially in anticipation
—
usually used with up
the partygoers were revving up
Example Sentences
Recent Examples on the Web
Noun
Carr stalled out again Texas' guard Marcus Carr had little rev to him once again, as the Bears held him to a quiet outing.
—
Dallas News, 25 Feb. 2023
The rev was upped by pressing all patients, including low-income ones, for payment, repeatedly and pretty much relentlessly.
—
Timothy Noah, The New Republic, 21 Feb. 2023
The Honda Civic Si sedan and Type R hatchback are only offered with a six-speed manual gearbox, and this transmission comes with an automatic rev-matching function to make shifting for yourself slightly easier, too.
—
Steven Ewing, Ars Technica, 13 Feb. 2023
The Samsung Galaxy Book Pro 360 makes use of Intel Iris Xe Graphics, the latest rev of Intel's integrated silicon.
—
Matthew Buzzi, PCMAG, 4 Mar. 2022
Honda's reworked automatic rev-matching works well on slower laps and is a helpful aid when learning braking and turn-in points.
—
Austin Irwin, Car and Driver, 21 Nov. 2022
While pedal placement may not be ideal for heel-toe work, the six-speed manual is otherwise easy to row; a rev-match feature is standard.
—
Drew Dorian, Car and Driver, 8 Nov. 2022
In manual-transmission Broncos, the kit includes rev-matching functionality for your downshifting pleasure.
—
Jack Fitzgerald, Car and Driver, 4 Oct. 2022
When all the kids are outside, the center is quiet save the rattling hum of the AC and the intermittent rev of a passing car.
—
Jennifer Brookland, Freep.com, 27 Oct. 2022
Verb
Will China have the workers needed to rev up its economy as the country loosens its Covid restrictions?
—
Collin Eaton, WSJ, 13 Jan. 2023
Here, some of the most delectable wine advent calendars of 2022 that'll rev you up for the most wonderful time of the year.
—
Lauren Hubbard, Town & Country, 24 Nov. 2022
By contrast, many Wall Street analysts anticipate Brent prices to rise as Covid-19 outbreaks in China recede and the country's manufacturing and travel sectors rev up.
—
David Uberti, WSJ, 17 Jan. 2023
Salt Lake County Council members voted 7-1 on Tuesday to give Visit Salt Lake nearly a quarter-million dollars to rev up a supplementary shuttle service for the ski season.
—
Blake Apgar, The Salt Lake Tribune, 11 Jan. 2023
Similarly, others posit that B2B will rev up to power the surge in demand for data and technology to drive sustainability, efficiency and other major changes to our economy.
—
Dee Blohm, Forbes, 20 Dec. 2022
That parade began to help merchants rev up holiday shopping, and in the Depression, parades were a make-or-break moment for businesses hanging on by their fingernails.
—
Patt Morrisoncolumnist, Los Angeles Times, 22 Nov. 2022
The Kendall County Historical Society is looking to rev things up with the annual Lyon Farm Fall Festival in Yorkville Saturday and Sunday.
—
David Sharos, Chicago Tribune, 19 Sep. 2022
When a person stops using steroids, the body's machinery takes a while to rev up again.
—
William Neff, Washington Post, 8 Dec. 2022
See More
Last Updated:
- Updated example sentences
---
Challenging Standardized Test Words, Vol. 2
The business's new computer system proved not to be a panacea.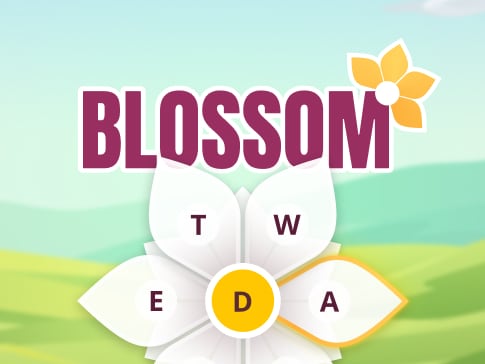 Can you make 12 words with 7 letters?
PLAY