: to secure (something) again: such as
a
: to make (something) safe again especially against danger or loss
Police

resecured

the building/area.
If you … clicked on the event, you'll probably need to

resecure

your Facebook account, before the scammers can harvest too much information.
— Nick Broughall
b
: to attach or close (something) firmly or tightly again
resecure

a door/window
resecured

the rope/boat to the dock
Return of Name that Color!
Name that color: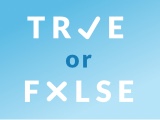 Test your knowledge - and maybe learn something along the way.
TAKE THE QUIZ