Definition of quagga mussel
: a small, freshwater, lamellibranch mollusk (Dreissena rostriformis bugensis synonym Dreissena rostriformis) native to the Dnieper river and its tributaries that has been introduced into the Great Lakes and other waterways where it colonizes and clogs water intake pipes, competes with native fish for food, and disrupts food webs by consuming phytoplankton
The mussel-coated debris is unmistakable evidence of an event occurring silently and largely out of sight—the colonization of the Colorado River by the

quagga mussel

, a fingernail-size Eurasian bivalve with an astonishing sex drive and a nasty reputation for causing economic and ecological havoc.
— John Collins Rudolf
Less than four years after that reassuring report,

quagga mussels

have gone from a rare find on the bottom of Lake Michigan to its dominant invasive mussel. Along the way, they have done what many invasion biologists thought would be impossible: They have nearly annihilated Lake Michigan's zebra mussel population.
— Dan Egan
The Great British Vocabulary Quiz
Named after Sir Robert Peel, what are British police called?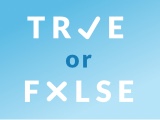 Test your knowledge - and maybe learn something along the way.
TAKE THE QUIZ