Definition of polarization
1
: the action of polarizing or state of being or becoming polarized: such as
a
(1)
: the action or process of affecting radiation and especially light so that the vibrations of the wave assume a definite form
(2)
: the state of radiation affected by this process
b
: an increase in the resistance of an electrolytic cell often caused by the deposition of gas on one or both electrodes
2
: division into two sharply distinct opposites
especially
: a state in which the opinions, beliefs, or interests of a group or society no longer range along a continuum but become concentrated at opposing extremes
political

polarization
… the relationship between partisan

polarization

and legislative gridlock is direct, with stalemate more frequent as the political center shrinks.
— Sarah A. Binder
The drift in our society now is not toward a grouping around the middle, but toward

polarization

.
— Richard Todd
… the venue where our most fractious … arguments over identity occur: the internet. These arguments do not play out on a democratized playing field where all identities are weighted equally; rather, they play out in a meticulously crafted environment where identities are microtargeted and

polarization

is amplified by algorithms.
— Emma Levy
Name that Thing: Flower Edition
Name that flower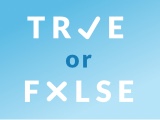 Test your knowledge - and maybe learn something along the way.
TAKE THE QUIZ