plunged into
;
plunging into
;
plunges into
Definition of plunge into
1
: to push (something) into (something) quickly and forcefully He plunged the knife into the cake. I plunged the sponge into the bucket of water.
2
: to start doing (something) with enthusiasm and energy She plunged (right) into the assignment.
3
: to suddenly begin to be in (a particular and usually bad condition or situation) He plunged into a severe depression.
4
: to cause (someone or something) to suddenly be in (a particular condition or situation) A series of bad management decisions had plunged the company into debt. The author plunges his readers into a world of fantasy.
Slippery Words Quiz—Changing with the Times
What is an earlier meaning of nice?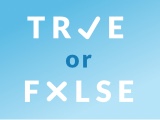 Test your knowledge - and maybe learn something along the way.
TAKE THE QUIZ