Definition of peanut
(Entry 1 of 2)
1
: a low-branching widely cultivated annual herb (Arachis hypogaea) of the legume family with showy yellow flowers having a peduncle which elongates and bends into the soil where the ovary ripens into a pod containing one to three oily edible seeds
also
: its seed or seed-containing pod
2
: an insignificant or tiny person
3
peanuts
plural
: a trifling amount
4
: a pellet made of a low-density lightweight material (such as polystyrene foam or corn starch) that is used especially as packing material
—
usually plural
It's all part of the company's mission to be more sustainable. When your paint shows up at your door, you won't find it loaded with polystyrene

peanuts

.
— Nicole Conway
In the 1800s the acorns were used for packing (like Styrofoam

peanuts

) and ships would dump them overboard and they'd wash up on shore.
— Rich Eldred
Whenever you get plants in the mail, or other fragile things, they come packed with these foam

peanuts

.
— Peter Hotton
The bill would also ban the sale of polystyrene loose fill packaging, or

packing peanuts

.
— Samantha Maldonado
Definition of peanut (Entry 2 of 2)
Words Named After People
Namesake of the leotard, Jules Léotard had what profession?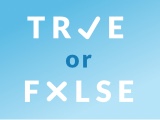 Test your knowledge - and maybe learn something along the way.
TAKE THE QUIZ