par·​ti·​san
ˈpär-tə-zən
-sən
chiefly British
ˌpär-tə-ˈzan
variants
or less commonly
partizan
Synonyms of partisan
1
: a firm adherent to a party, faction, cause, or person
especially
: one exhibiting blind, prejudiced, and unreasoning allegiance
political

partisans

who see only one side of the problem
2
a
: a member of a body of detached light troops making forays and harassing an enemy
Peasant

partisans

assaulted the French army.
b
: a member of a guerrilla band operating within enemy lines
Polish

partisans

had blown up two trains
—
Springfield (Massachusetts) Union
1
: feeling, showing, or deriving from strong and sometimes blind adherence to a particular party, faction, cause, or person : exhibiting, characterized by, or resulting from partisanship
Secularism is indeed correlated with greater tolerance of gay marriage and pot legalization. But it's also making America's

partisan

clashes more brutal.
—
Peter Beinart
The editorial page of the newspaper captured the mood of an America frustrated by

partisan

division …
—
Joseph Cress
The modern Democratic party may honor the cerebral Jefferson as one of its founders, but the true paternity lies with the fiercely

partisan

Jackson. He made it a fighting electoral force.
—
Bernard A. Weisberger
par·​ti·​san
ˈpär-tə-zən
: a weapon of the 16th and 17th centuries with long shaft and broad blade
Example Sentences
Recent Examples on the Web
Adjective
Some scientists and legislators might have hoped this morning's U.S. congressional hearing on the origin of the COVID-19 pandemic would move beyond partisan politics and seriously investigate what has become a deeply divisive debate.
—
Byjon Cohen, science.org, 8 Mar. 2023
Trump has denied wrongdoing and has derided the lawsuit as part of a partisan witch hunt.
—
Aaron Katersky, ABC News, 6 Mar. 2023
The medical skeptics were rising above partisan politics, getting every fact right, winning every argument, and still losing the war.
—
Matthew Hongoltz-hetling, The New Republic, 28 Feb. 2023
Trump calls the investigation a partisan witch hunt.
—
Harold Maass, The Week, 14 Feb. 2023
Other Pervuvian residents of California suggest that their homeland's problems go far beyond partisan politics.
—
Los Angeles Times, 10 Feb. 2023
For his part, Mr. Trump has denied all wrongdoing and chalked up the scrutiny to a partisan witch hunt against him.
—
Hurubie Meko, New York Times, 30 Jan. 2023
Some of those Willis has called as witnesses have claimed she is guided more by partisan politics and a desire to be in the spotlight than a sense of justice.
—
Ann E. Marimow, Washington Post, 9 Jan. 2023
Evbagharu also said these Republican challenges play into partisan politics and Qanon conspiracy theories.
—
Kennedy Sessions, Chron, 6 Jan. 2023
Noun
This is not to say that being a committed partisan and consistently voting Democratic or Republican is somehow anti-American.
—
Thomas Koenig, National Review, 24 July 2021
His statement referenced her tone as a partisan, including on Twitter.
—
Naomi Lim, Washington Examiner, 23 Feb. 2021
Still, DeSantis is taking care not to seem like a naked partisan.
—
Philip Elliott, Time, 28 Sep. 2022
And the key institutions of the system now seem to serve increasingly as venues for vicious partisan ...
—
Yuval Levin, National Review, 16 Sep. 2022
As a journalistic stance, neutrality is worthless, and usually spurious, because everyone is a partisan of some kind.
—
George Packer, The Atlantic, 6 Sep. 2022
Her grandfather was a Ukrainian partisan who, after World War II, was held in a Soviet prison camp.
—
Dallas News, 15 Mar. 2022
But the comparison is unfair to McCain, who was a loyal partisan most of the time and only occasionally caused problems for his caucus.
—
Damon Linker, The Week, 27 Oct. 2021
An aggressive pro-Trump partisan like Bannon may also welcome the chance to turn the legal battle into a political cause célèbre.
—
Stephen Collinson, CNN, 19 Oct. 2021
See More
---
Challenging Standardized Test Words, Vol. 2
The business's new computer system proved not to be a panacea.

You know what it looks like… but what is it called?
TAKE THE QUIZ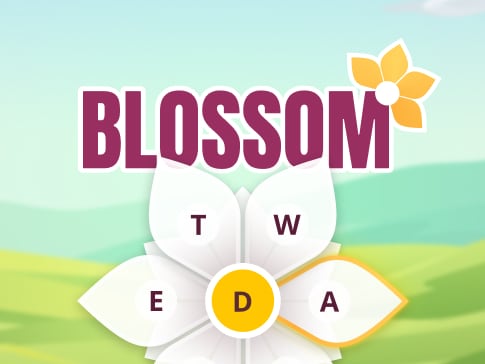 Can you make 12 words with 7 letters?
PLAY