1
: the side of a coin or currency note bearing the chief device and lettering
broadly
: a front or principal surface
2
: a counterpart having the opposite orientation or force
Example Sentences
Noun
joy and its obverse, sadness
We thought they would be pleased with our decision. We have learned, however, that the obverse is true.
Recent Examples on the Web
Adjective
The case of the 10 Republican House members who voted to impeach then-President Trump in his term's dwindling days, and now are disappearing from Congress, is a nearly obverse mystery.
Robert Schlesinger, The New Republic, 5 Apr. 2022
Noun
The betting, of course, is that the probability of such a turn of events is deemed to be much lower than the obverse.
Harry G. Broadman, Forbes, 1 Aug. 2022
In the case of your token, the obverse would have been made with the Sam Houston design, with the backs left blank to be cast with the buyer's choice.
Paula Allen, San Antonio Express-News, 12 Mar. 2022
There were other versions made, including tokens with the same or common obverse for the McKean-Eilers Dry Goods Co. of Austin and the Progress Laundry of Dallas and Waco.
Paula Allen, San Antonio Express-News, 12 Mar. 2022
As required by law, the new quarters will keep George Washington's likeness on the obverse, or heads side, of the coins.
Washington Post, 12 Jan. 2022
This strategy is the obverse of the investment strategy known as dollar-cost averaging—buying shares at regular intervals.
M. Todd Henderson, WSJ, 27 Dec. 2021
In On Animals, a new collection of old essays, veteran journalist Susan Orlean is almost the obverse of wonder-seeking naturalists like David Attenborough.
Amy Brady, Scientific American, 9 Sep. 2021
First minted in 1907, the coin features an image of Lady Liberty striding forward on its obverse and an eagle in flight on its reverse.
Nora Mcgreevy, Smithsonian Magazine, 11 June 2021
The trite but Twitter-ready condition—must love dogs—stretched the challenge by choosing an image of a Shiba Inu, the most cat-like of pooches, for the coin's obverse.
David Lavie, Robb Report, 24 May 2021
See More
Podcast
Get Word of the Day delivered to your inbox!
Which of the following best describes an easily irritated person?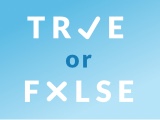 Test your knowledge - and maybe learn something along the way.
TAKE THE QUIZ