: preoccupied with or haunted by some idea, interest, etc. : being in a state of obsession This was because on vacations my father was a man

obsessed

.

— Bill Bryson

Gatsby the

obsessed

lover, erecting an empire and stringing it with lights to impress a girl …

— Claudia Roth Pierpont

She was at once

obsessed

with being a good person and brutal to the people who worked for her.

— Rachel Abramowitz

But it seems we're becoming so

obsessed

with healthy eating, we are embarking on up to three different diets a year.

— Unity Blott

—

sometimes used in combination a sports-

obsessed

teenager
Who Knew?
What is a ruelle?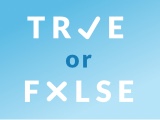 Test your knowledge - and maybe learn something along the way.
TAKE THE QUIZ