1
: unsure about what to say, think, or do :

perplexed
She was

nonplussed

, but quickly collected herself, explained that the plumbing had been acting up for days, and told them to pay it no mind.
— Diane Ackerman
Cedric looked

nonplussed

. He looked from Bagman to Harry and back again as though sure he must have misheard what Bagman had said.
— J. K. Rowling
2
chiefly US
: not bothered, surprised, or impressed by something
Employees took to the sidewalks, throwing T-shirts and 20 percent off coupons at the few people who passed by. Still, an H&M spokesman in New York was

nonplussed

by the lack of fanfare. Opening day varies, he said, from location to location. "It's only one day."
— Saint Paul (Minnesota) Pioneer Press
For all his daring down the world's steepest hills, Sasaki is remarkably laid back off the slopes and

nonplussed

by all the sudden interest in him.
— The New York Times
Note: The use of nonplussed to mean "unimpressed" is an Americanism that has become increasingly common in recent decades and now appears frequently in published writing. It apparently arose from confusion over the meaning of nonplussed in ambiguous contexts, and it continues to be widely regarded as an error.
One of the things that most vexes language purists … is when the meaning of a word changes over time. For example, it appears that the traditional sense of the word

nonplussed

, "bewildered and at a loss as to what to think," is slowly giving way to a new (and opposite) sense: "unfazed." Even experienced writers are using the new sense.
— Paul McFedries
Eponyms: Words Named After People
What is the best definition of boycott?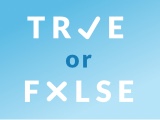 Test your knowledge - and maybe learn something along the way.
TAKE THE QUIZ